International child welfare charity Plan International is rolling out SAP globally and in doing so is embarking on its first ever major application outsourcing project.
The charity is replacing three separate systems with SAP and has contracted Siemens IT Solutions (SIS) to provide fully hosted global SAP service with 24-hour support. The contract will deliver £200,000 savings every year while offering more functionality.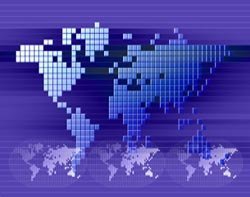 The SAP implementation will support the charity's reporting in three areas: finance; grants; and projects and programmes.
The charity previously used Microsoft Dynamics for its core financial system and had bespoke systems developed, both in-house and by suppliers, for its grant and project reporting.
Single platform
Mark Banbury, acting CIO at Plan International, said it chose SAP because it offered a single platform that would reduce maintenance costs and improve functionality: "We had duplicate systems, systems in silos, and the cost of maintaining bespoke applications in the long-run was a problem."
He says Plan International wanted a finance system that would give it information at a country of operation level. "We needed a financial solution robust enough to work in remote places," he said. The system will not just report financial data, but also details about work in remote locations.
Due to the remoteness of some of the places where the charity operates, it needed a system that could work in the absence of high-speed internet connections. "SAP was attractive because it can be delivered over low bandwidth," said Banbury.
Fully outsourced
Plan International has no in-house SAP skills, which left it with three choices, according to Banbury: "We could have hired SAP experts and hosted the system in our datacentre, we could have hosted the system in our datacentre and used a supplier to support it, or we could outsource everything. We decided to outsource everything to SIS."
This is the first major outsource the charity has done. It carried out a major study before deciding to outsource. "We have done bits of outsourcing before, but we have never outsourced a full enterprise application. This is the first, but there could be more," Banbury said.
The roll-out will begin in Kenya, which will go live with the new system in October. The rest of the world will be migrated to the SAP system over the following 18 months. Plan International operates in 66 countries and 300 often challenging locations.
Email Alerts
Register now to receive ComputerWeekly.com IT-related news, guides and more, delivered to your inbox.
By submitting you agree to receive email from TechTarget and its partners. If you reside outside of the United States, you consent to having your personal data transferred to and processed in the United States.
Privacy