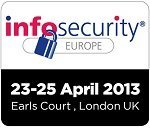 Infosec Europe 2013, now in its 18th year, is taking place at Earl Court London. Attracting 12,500 visitors and 350 exhibitors Computer Weekly is there to cover all the industry news.
In this guide you will find up to date news from the show, pre-show coverage and other security resources.
News from Infosec Europe 2013 Day 1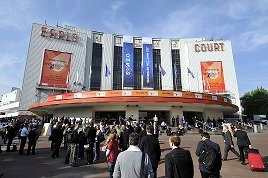 Every business in the cyber frontline, says Kaspersky
Every business is on the frontline of the fight against cyber threats, says Eugene Kaspersky, chief executive of security firm Kaspersky Lab.
Infosec 2013: Cost of cyber breaches rises three-fold, research shows
The cost of cyber breaches rose three-fold in the past year, says the government's latest annual Cyber Security Breaches Survey.
Infosec 2013: Cyber threats, challenge and opportunity for UK, says minister
Cyber threats are a challenge to UK businesses, but they also present exciting opportunities, says Cabinet Office minister, Chloe Smith.
Infosec 2013: University research challenges reliability of IPS
Research shows intrusion prevention systems (IPS) are not as effective at detecting malicious activity as some might think.
Infosec 2013: Tech firms among top cyber targets, report shows
Technology organisations are among the most frequent targets of cyber attacks, according to the latest report from security firm FireEye.
Infosec 2013: Research shows value in crowd-sourced threat intelligence
Businesses can reduce risk by sharing information on attacks targeting multiple sources, research reveals.
Infosec 2013: Every business a target of cyber attack, Verizon breach report shows
Every business is a target of some kind of threat, the most comprehensive Verizon data breach report to date has shown.
Infosec Europe 2013 pre-show coverage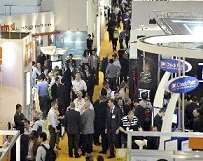 Embedding security: Simply does it, says Channel 4 CISO
The best way to demonstrate the value of information security to board members is simply and concisely, says Brian Brackenborough, CISO at Channel 4.
Business skills key to CISO's survival
Business skills are key components of any CISO says Paul Swarbrick, CISO at aeronautical information service, NATS.
Industry needs to address security poverty line
A lack of security expertise is one of the biggest and broadest problems in information security, says Wendy Nather, enterprise security research director at 451 Research.
Security spend misaligned with threats, says expert
Security budget allocations have remained the same for the past 15 years, but threats have changed, says Shlomo Kramer, chief executive at security firm Imperva.
Communication key to risk management in security, says CISO
Challenges to security risk management are largely due to incorrect perceptions by the business, says News International CISO Amar Singh.
More on security from Computer Weekly
More from our sister site SearchSecurity.com