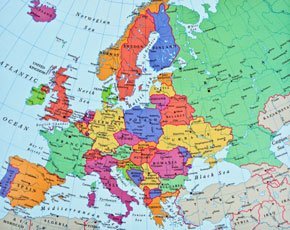 The EU cookie law is a piece of privacy legislation that was originally adopted by all EU countries on May 26th 2011. The UK was given one year to comply with the EU directive after it updated its Privacy and Electronic Communications Regulations, which brought the EU directive in to UK law.
The cookie law requires websites to gain consent from visitors to store or receive any information on a computer or any other web connected devices (e.g. smartphone or tablet). The cookie law has been designed to protect online privacy of customers by making them aware, and giving them a choice, about the amount of information collected by websites. Each EU member has its own approach to the law; however the basic requirements of the directive remain the same.
The Information Commissioners Office (ICO) is responsible for ensuring that organisations comply with the cookie law. The ICO has issue two sets of guidelines, so far, with the most recent reminding those concerned how the law 'will not go away.'
After May 26th if a business is not compliant, or is not visibly working towards compliance, it will run the risk of enforcement action and a possible fine of up to half a million pounds.
Read news and tips on how to comply with the EU cookie law.
What is a cookie?
A cookie is a type of information that a website puts on your hard disk, in order to remember something about you at a later time. Cookies tends to record your preferences when using a particular site and are commonly used to rotate banner adverts, so the user receives different adverts based on previous website activity.
News and guidance on EU cookie law and legislation
PECR amendments made: Tighter rules on cookies laws
Starting 26 May organisations will need to request permission from website visitors, before issuing cookies.
ICO issues guidance and warnings to nudge website owners over UK cookie law
The ICO has had to issue yet more guidance and warnings to resistant website owners, as it continues to stands by its UK cookie legislation decision.
ICO cookie law guidelines: A cautious welcome from industry experts
Guidelines on how to comply with the new EU cookie laws have been met with caution by industry and legal experts.
UK law aligned with new EU cookie legislation
From mid-May organisations will need user permission before they plant cookies on their machines. The EU law is being enforced by the UK.
UK digital economy threatened by EU cookie privacy law
According to the Internet Advertising Bureau (IAB) the new EU e-privacy cookie legislation could be damaging for the UK's digital economy.
Online businesses could leave Holland if EU cookies law comes in to play, warns web publishers
Online businesses could be forced to exit Holland if the country's parliament chooses to adopt the strict new EU cookie directive.
Tips and advice on EU cookie law and legislation
PECR regulations: How to audit cookies on your site
Learn how to audit the cookies on your website, if you are concerned about the new PECR regulations.
Information Commissioner's Office released practical guidance on EU cookie law
To support companies in complying with the new EU cookie law, the ICO has released a set of practical guides.
Law advice for UK website owners on EU cookies directive
Read advice from the ICO on how to comply with the new EU cookies directive.
How to cope with the new EU cookies law
Henrietta Neate looks at what the new law says and what you will need to do to, in regards to the new EU cookies law.
More on European privacy laws from SearchSecurity.co.UK