UK virtualisation training courses overview
Updated Monthly: If you're looking to catch up on virtualised server and desktop knowledge, this guide to upcoming virtualisation training courses in the UK has all the information you'll need.
Virtualisation technology keeps maturing, and training courses are essential for IT professionals to keep up. Whether you're just starting to build a virtual server farm or you're dealing with advanced server or desktop virtualisation techniques, you'll find the right class to meet your needs.

Download this free guide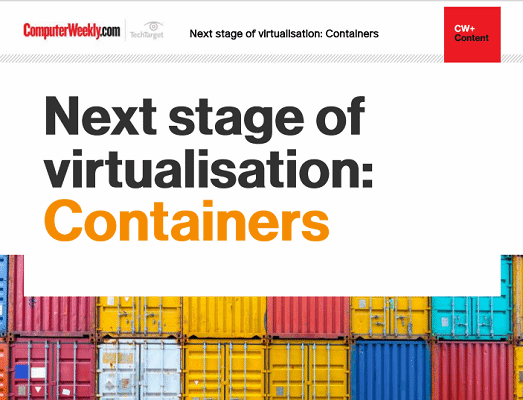 Next stage of virtualisation: Containers
Who doesn't love building blocks? Following the burst of cloud computing, containers are becoming a necessity for all organisational transformation and development. Follow us as we go through the technologies that complement and enhance their use, and outline a first-hand insight into the impact.
By submitting your personal information, you agree that TechTarget and its partners may contact you regarding relevant content, products and special offers.
You also agree that your personal information may be transferred and processed in the United States, and that you have read and agree to the Terms of Use and the Privacy Policy.
Available virtualisation training courses include instructional sessions on VMware, Microsoft and Citrix virtual server platforms, as well as other virtualisation technologies and major vendor certifications:
VMware virtualisation training courses
Get the latest on VMware virtualisation training with these course listings, covering all aspects of VMware implementations, including installation, configuration, security and management.
Microsoft virtualisation training courses
If you've got interest in how Microsoft has advanced in the virtualisation world, consider classes on its Hyper-V server virtualisation platform, as well as its application virtualisation technology.
Citrix virtualisation training courses
Improve your Citrix-specific virtualisation knowledge with these comprehensive training courses on server and desktop virtualisation in XenServer, XenApp and XenDesktop areas.
Virtualisation exam and certification training courses
Any one of these virtualisation certification training courses will prepare you for specific exams by offering up practice questions and study tips.
Other virtualisation training courses
If you're looking beyond VMware, Microsoft and Citrix, take a look at these listings of virtualisation training courses outside of the major three vendors, as well as classes that cover other IT concepts but include virtualisation.
Contact SearchVirtualDataCentre.co.UK at kbateman@techtarget.com.
Read more on Virtualisation management strategy