CtrlS tier 4 data center infrastructure: A detailed walkthrough
The Hyderabad facility of CtrlS has become the first tier 4 data center in India. We take a look at the constituents of this tier 4 data center.
Building in-house tier 4 data center infrastructure is neither viable nor affordable for most organizations. However,...
Continue Reading This Article
Enjoy this article as well as all of our content, including E-Guides, news, tips and more.
availing tier 4 data center infrastructure facilities is possible with outsourcing. According to the Uptime Institute, a tier 4 data center infrastructure consists of multiple active power and cooling distribution paths, has redundant components, is fault tolerant, and provides 99.995% availability. CtrlS is one such provider in India, and at the time of writing, the first Indian data center services player to offer a tier 4 data center. Join us, as we take a stroll through CtrlS' tier 4 data center infrastructure facility.
CtrlS' Hyderabad tier 4 data center infrastructure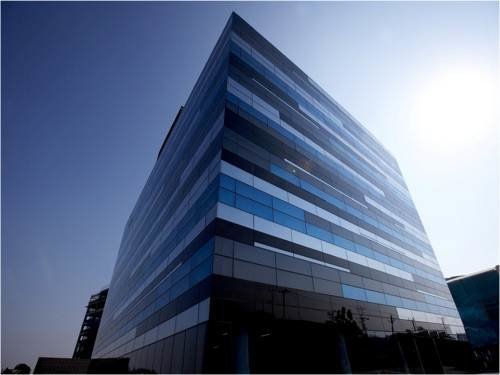 CtrlS' tier 4 data center facility is based in Hyderabad, and has a capacity of over 950 racks. Its customers (leveraging the tier 4 data center infrastructure) include SBI, IFFCO-TOKIO and Genpact. Apart from dual redundancy, security features, carrier neutral connectivity, and uninterrupted cooling are other features of CtrlS' tier 4 data center infrastructure.
2(n+1) redundant UPS units on two different floors at CtrlS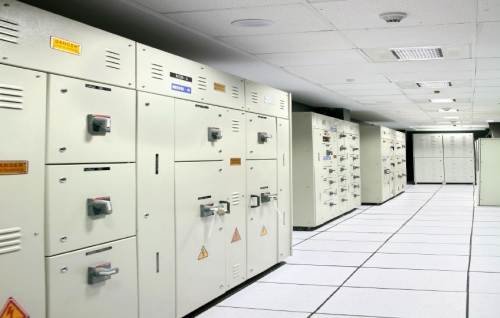 The data center receives power supply from Hyderabad City level power grid (which has dual active power sources from Ramagundam power plant) and the Srisailam power plant. Tier 4 data center infrastructure requirements mandate N + N Transformers as the basic specification. The facility has 2(n+1) Redundant UPS on two different floors of the premise. Apart from that, dual power connectivity is available up to the rack level (eliminating single point of failures) along with N+N redundant DG sets. The tier 4 data center facility has HSD tanks (Diesel reservoir) which can run for 7 days on full load.
Six zone security at the CtrlS data center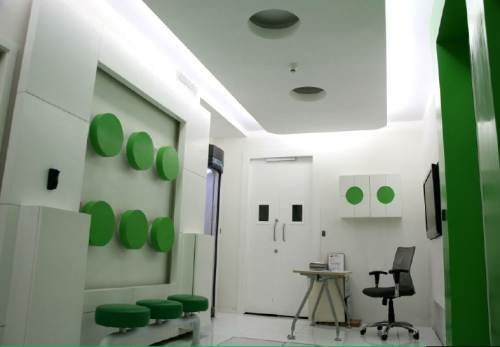 The tier 4 data center infrastructure has six zone security — which starts with the building perimeter entrance manned by multiple security guards. To begin with, the tier 4 data center's perimeter entrance is accessible only by card readers. There is an access based man trap, which allows only one person at a time. The main data center area is secured by a biometric access system. The server and cage area are also secured using biometric access. All zones come under CCTV surveillance, starting with the entrance.
FS120 fire rated partition walls, rodent repeller, and other miscellaneous security measures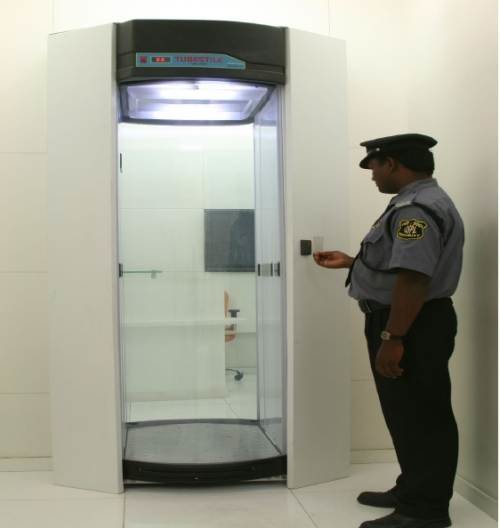 CtrlS' fire detection system can detect combustion almost four minutes before smoke is visible to the naked eye. The FM 200 Gas Based fire suppression can extinguish fire within seconds of detecting heat. FS120 fire Rated Partition walls ensure high levels of safety. To top it all, BMS room monitors all the automated systems 24X7 and ensures prompt action. Ultrasonic rodent repeller eliminates possibility of any cable cuts due to rodents. Lastly, water leak detection systems ensure no issues in the data center.
Precision cooling facility along with heat exchangers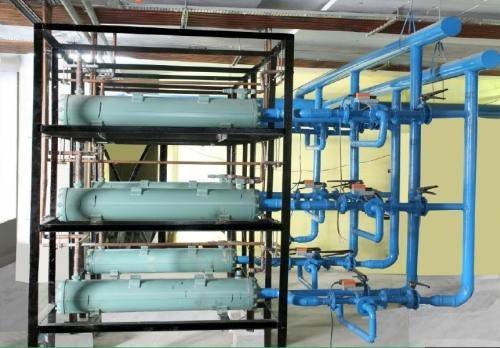 Heating, ventilating and cooling systems (HVAC) are being used at the facility. The tier 4 data center infrastructure utilizes redundant precision air cooling to maintain the room temperature at 19 +/- 1 Deg C. Heat exchangers have been used leading to claimed increases in power efficiency and up to 30% saving on cooling costs.
CtrlS' future plans for tier 4 data center infrastructure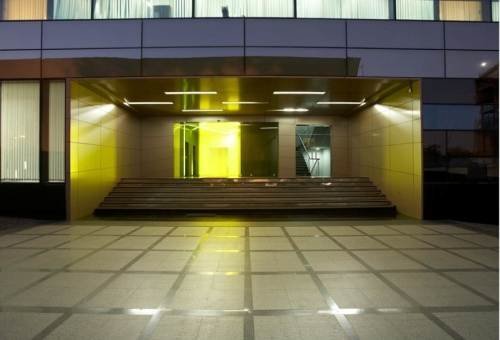 By December 2010, CtrlS plans to set up two tier 4 data centers in Mumbai as well as Delhi. The tier 4 data center infrastructure for phase 1 in Mumbai will have capacity of 5,000 racks. The Delhi data center infrastructure will support 3,000 racks.