Aid organisations using technology to help Syrian refugees in the Middle East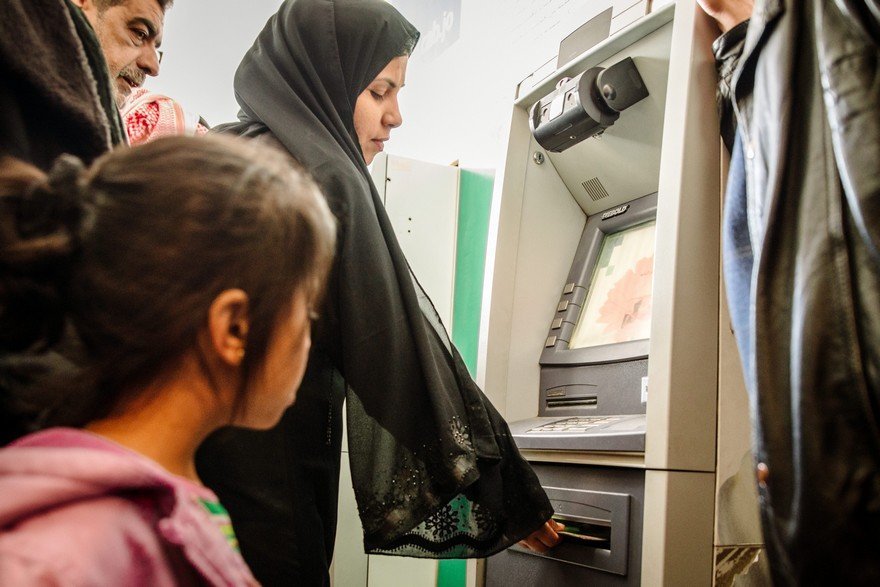 The traditional approach to aid is physical goods – tents, blankets, household goods and food – called "in-kind aid". This is slowly being replaced by financial aid, allowing beneficiaries to purchase products at designated supermarkets, in town or camp, typically using paper or, increasingly, smartcard-based vouchers.
Digital payments are a more dignified way to provide aid and give greater choice to refugees. They also inject funds into the local economy and allow agencies to collect aggregate data, while reducing waste by not providing unneeded goods and cutting theft and fraud.
In this picture, A Syrian woman in Mafraq, Jordan takes cash from an ATM after using iris scanning to identify herself.
Click here to read more details about how technology is helping deliver aid to Syrian refugees in the Middle East.
View All Photo Stories