Application development on Microsoft's hybrid cloud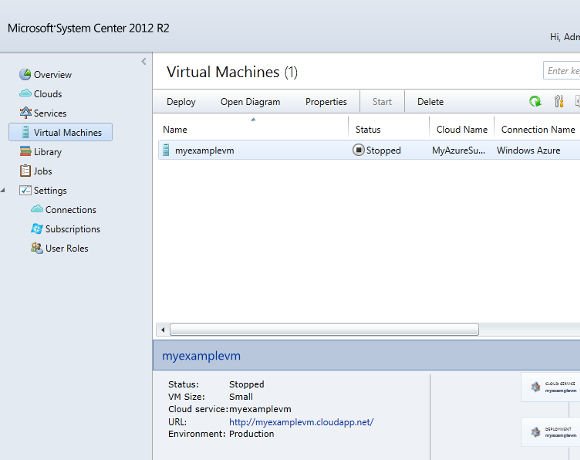 App Controller can connect to multiple clouds, private, hosted and Windows Azure. You can also move VMs to Azure using App Controller, although this requires shutdown of the VM first. When a virtual hard drive (VHD) file is uploaded, empty blocks are detected and skipped to speed transfer. Azure does not yet support the new VHDX format.
Azure stores VHDs in its blob storage service, and you can also upload and download VHDs with PowerShell script.
Hyper-V Recovery Manager is an Azure service that monitors SCVMM clouds and co-ordinates failover from one to another in the event of an outage.
System Center Operations Manager can connect to Azure subscriptions and monitor Azure hosted services, as well as private cloud.
There is an abundance of connection points, although some operations are not as seamless as they could be. You cannot set up replication between Azure and on-premise VMs or do live migration, but you can backup to Azure storage using a Backup service.
View All Photo Stories