Application development on Microsoft's hybrid cloud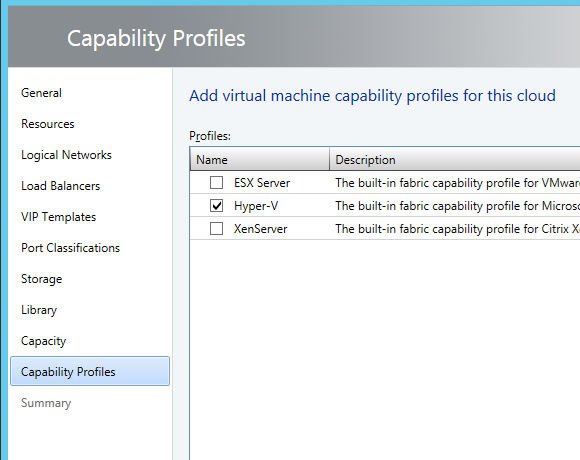 It follows that a key element in any cloud is how self-service is implemented. A historical problem with Microsoft's hybrid cloud efforts was that the on-premise solution, based on System Center, used a different approach than Azure.
It was not until the arrival of System Center 2012 R2 and the Windows Azure Pack that this began to change (there was a predecessor to the Azure Pack, but it was mainly aimed at hosting providers).
System Center has a convoluted story when it comes to self-service portals. Users (that is, admin users in need of compute resources) can log into SCVMM and use that, although the console is really designed for private cloud administrators. There is another System Center component called App Controller, which is a portal that enables users to deploy virtual machines and service templates.
The Windows Azure Pack (WAP) lets you deploy much of the Azure web portal and REST API (called the Service Management API) for your own datacentre, bringing consistency to public and private cloud offerings, at least from the point of view of cloud consumers. It also enables third-party hosting services to offer an Azure-like service.
Azure Pack is not a replacement for System Center but works alongside it. Nor does it fully replace App Controller, although there is overlapping functionality. To provision virtual machines, for example, the Azure Pack requires programmatic access to SCVMM via an API called the Service Provider Foundation. This API is part of another System Center component, called Orchestrator.
Migrating a private cloud to WAP is not trivial, but it is a strategic component in Microsoft's hybrid cloud strategy and represents the future direction. On the provider side, WAP offers automation, billing by usage, hosting plans and tenant management. Cloud users get the excellent Azure portal, or the option to use scripting, and features such as scalable websites, VMs running Windows or Linux, a web app gallery with support for multiple application platforms including ASP.NET, PHP and Node.js, service bus, and SQL Server or MySQL databases.
View All Photo Stories