System Mechanic 12 Review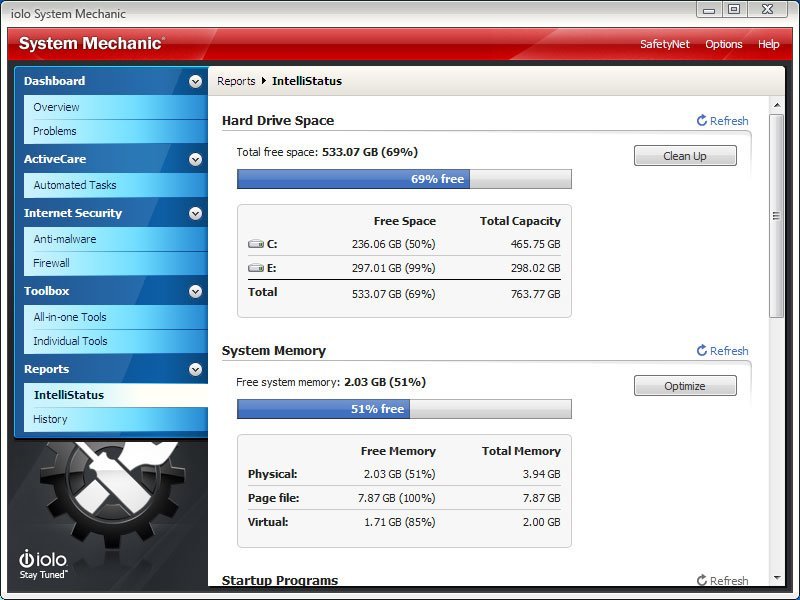 System Mechanic 12 is a useful tool for keeping your PC free from unwanted files, and keeping it running at optimum speed. The latest version contains additional and improved tools to help you keep your machine in tip-top condition.
In this completely unscientific test, the software appeared to successfully removed redundant files, cleaned the registry, and defragmented the computer memory and hard disk, and improve the boot-up time of the laptop.
The software offers high level scanning and clean up routines for people who don't want to delve too much into the nuts and bolts of their PCs. But for those who enjoy fiddling, there are a myriad of options to keep you busy.
Getting the most from the package probably does require a little knowledge of PC mechanics.  Iolo's web site is a good place to start, offering some useful tutorials.
The software should prolong the life of your PC, making it useable for longer, and for this alone it is worth having.  The security options and other tools are a useful bonus for anyone who wants to delete files securely.
View All Photo Stories