Big trends from Oracle OpenWorld 2013: Big data and cloud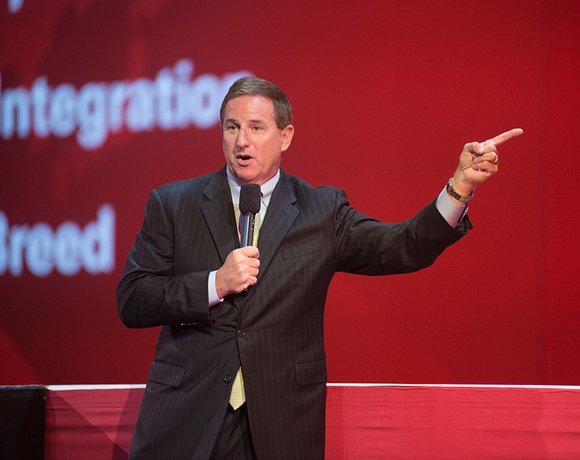 Oracle president Mark Hurd, Ellison stressed in a media briefing that Oracle's in-memory database was not intended as a strategic offering to compete with SAP's Hana in-memory database technology.
"I don't like it when Oracle Exadata or our in-memory options gets compared with Hana, because I don't think it's comparable," Ellison said. "Hana has to be programmed."
Hurd claimed that, in SAP Hana's in-memory product, writing new software is difficult and gets very complicated. However, using the in-memory database from Oracle requires no changes to the application, according to Oracle.
"If you're an Oracle customer with a database, the option is to simply flip a switch – it's a huge advantage," Hurd said.
Ellison said: "Every application you wrote, every app you bought – it runs without change, the only changes is that it takes less time to run."
View All Photo Stories