Larry Ellison: Of plane, sails and zen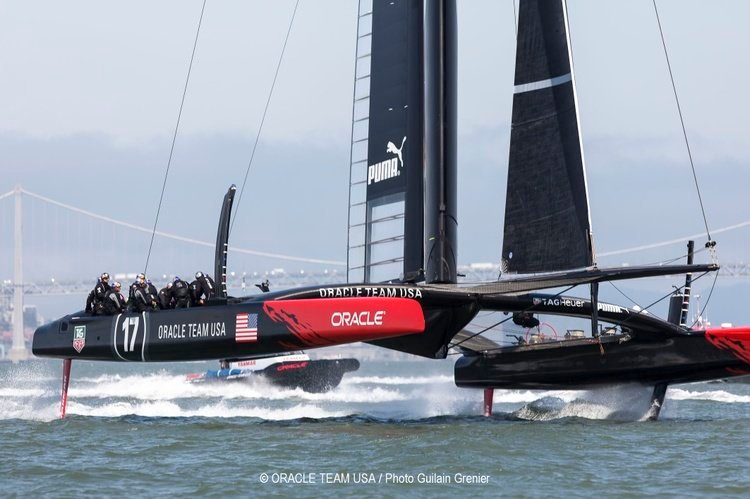 Alongside the OpenWorld user conference, Oracle has another important event - the 34th America's Cup - a huge sailing race held in the San Francisco Bay.
Oracle are sponsors of the USA Team and its branding can be seen all over the piers which stand at the water's edge. Oracle Team USA won its fifth race in a row and eighth overall on the Monday of the conference right in the middle of Mark Hurd's media briefing. He took a moment to excitedly congratulate the team before returning to questions from the press.
The cup is a huge passion of Oracle CEO Larry Ellison. Following the team's recent win it was looking likely the next race could clash with Ellison's keynote on the Tuesday afternoon, causing speculation that he may reschedule.
Ellison did indeed have to choose between the water and the Moscone Centre, with the waves winning over the Oracle cloud.
View All Photo Stories