Securing Macs in the enterprise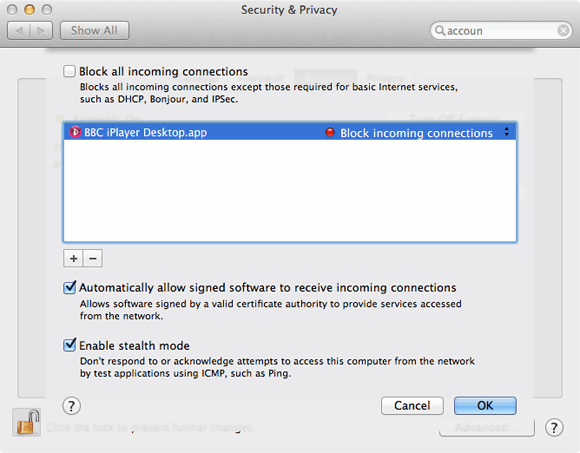 The Mac has a built-in firewall you can turn on by clicking Turn On Firewall in the Firewall tab of Security & Privacy.
This is relatively robust and tries to strike a balance between ease of use and security. However, Firewall Options can lock down the firewall even more.
Enable stealth mode will hide the Mac from some speculative hacking traffic. Block all incoming connections should be reserved only for the least secure of Macs, since many useful services will be disabled. However, you can disable or enable incoming connections to specific applications by clicking on the + button and selecting the application whose traffic you want to control.
View All Photo Stories