Securing Macs in the enterprise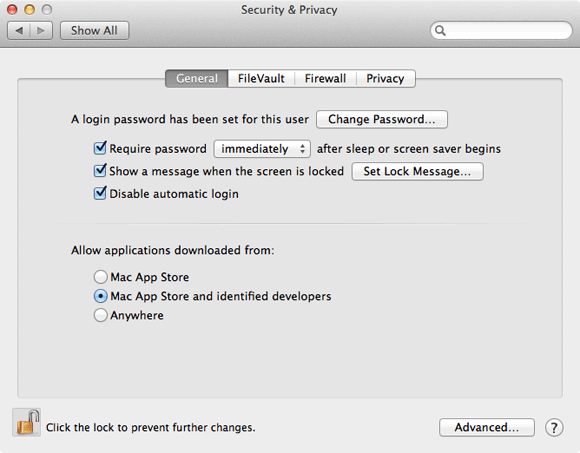 The Mac has a dedicated Security & Privacy system preferences pane. The General tab has a number of settings.
• Click Require password immediately after sleep or screen saver begins to force users to reauthenticate themselves if they've been away from the Mac for a set period of time.
• Show a message when screen is locked allows you to add a message, such as "If found, please call…", to the log in screen to help with the Mac's recovery if it is lost or to discourage people from trying to sell it.
• Disable automatic log in – as in Accounts.
• Allow applications downloaded from: allows you to prohibit the execution of any applications other than those from the Mac App Store or identified developers.
View All Photo Stories