Review: System Mechanic from Iolo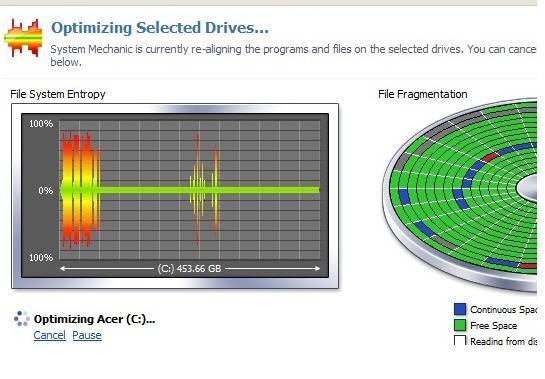 The menu allows you to drill down into individual tools, grouped in 8 categories:
Increase Performance
Enhance Protection
Clear up System Clutter
Repair Problems
Ensure Personal Privacy
Manage System Configuration
Perform Diagnostics
Manage Add-ons

I opted to realign programme files from the increase performance menu. A scan found 120,000 misaligned files and a small amount of fragmentation of the disk. This process is essentially a smart defragmentation. It takes its time, so I opted to pause for now and come back to it later.
View All Photo Stories