Review: System Mechanic from Iolo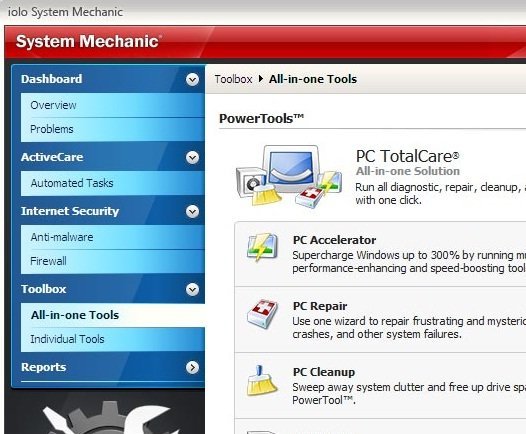 For people who like fiddling its possible to access all the tools in System Mechanic individually. Some of them are grouped together in all-in-one tools.
The 'PC accelerator' promised to supercharge windows by up to 300%, so it seemed like a good place to start. The software suggested I removed a couple of programmes from the start up menu that I hadn't previously removed.
'PC repair' promised to fix mysterious errors that often plague PCs. I opted for a deep analysis which took about 7 minutes. The programme scanned for unwanted clutter, hard drive errors, register errors, drive optimisation errors, and so on. The scan revealed problems in the registry and on the hard drive.
'PC cleanup' removes temporary and files and cache files. When I tried it, it freed up a satisfying 230 Megabytes of disk space. The 'registry revitaliser' backed up the registry, and then ran a clean-up process, which continued when I rebooted the PC.
View All Photo Stories