Best of VMworld Europe User Awards 2012: Winners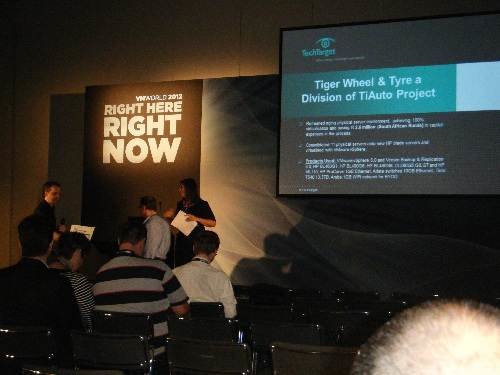 Company name: National Trust
Project owner:  Tim Huelin
The aim was to consolidate existing infrastructure, to migrate from a physical to a virtual platform, reduce power consumption and increase energy savings.
The Trust turned to Adapt to provide managed virtualised infrastructure services and  disaster recovery migrating the physical elements of the existing Trust IT architecture onto a virtual  platform run on HP Blade servers in Adapt's Slough data centre.
Products Used: VMware Version 4.1,HP Blade infrastructure with 3 blade chassis, Oracle database servers running on VMware VMs,  VMware ESX environment, Cisco 'front end' firewalls, EMC NS480 and CX4 SANs.
View All Photo Stories