Best of VMworld Europe User Awards 2012: Winners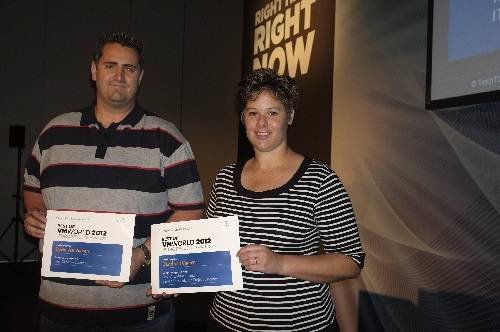 Company name: Tiger Wheel & Tyre a Division of TiAuto
Project owners: David van Vuuren, CTO and Melody Fourie, Group Information Technology Executive
"Whilst it initially appears to be a straightforward virtualisation and consolidation project, TWT has been fairly innovative in its use of Veeam for performing some tricky upgrades to business-critical systems. That sort of ingenuity is what I like about IT," said one of the judges.
Tiger Wheel & Tyre's IT infrastructure includes VMware vSphere 5.0 virtualisation platform and Veeam Backup & Replication 6.0 and eight blade servers.
"We have achieved 100% virtualisation and saved €2.6m in capital expenses in the process," the project owners said.
Watch video interview with Tiger Wheel & Tyre >;>;
View All Photo Stories