Royal Signals 'Unsung Heroes' Awards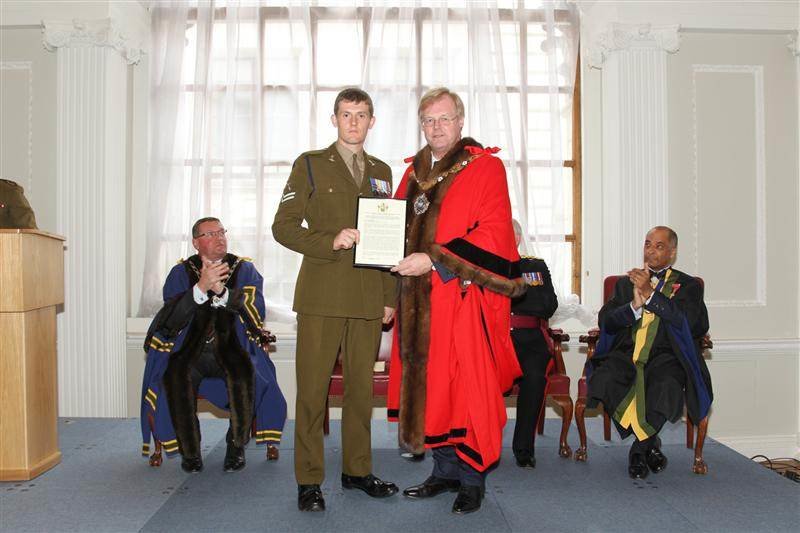 Source:
Copyright Mike Williams
Sergeant Lian Froggett Communication Systems Engineer of the Royal School of Signals (Signal Regiment) collecting his award.
He joined the Military Support Section in March 2010 as an instructor, but spent the majority of his time as the sole communication systems engineer (information systems). Froggett designed and engineered crucial training elements from the ground up, to incorporate the latest Microsoft software, Cisco network infrastructure and IP radio technology.
Copyright Mike Williams
View All Photo Stories