The best tablet for the job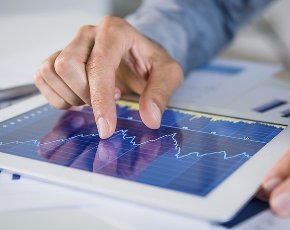 Far from missing the boat in coming late to the tablet market, Microsoft may have extended the proverbial olive branch to enterprises, and may yet regain control of user computing in the tablet era. A Google search on tablets reveals the iPad, Samsung Galaxy, Amazon Kindle Fire, Google Nexus and a raft of tablets from the main PC makers.
Setting Apple to one side, most of these will be powered by Android. But surprisingly, there is a growing number of Windows devices. Moreover, these are not cut-down, enterprise impaired Windows RT version, but full Windows 8.1 Professional. Better still, the price of these devices has finally settled.
The PC makers are finally coming to their senses and there are some Windows Professional tablets which, at least on paper, look like jolly good value for money, compared with the premium Android-powered products.
Quocirca analyst Rob Bamforth says: "Microsoft's enterprise credentials are strong, there are several suppliers that realise tablets are workhorses as well as entertainment screens, and the tablet opportunity and appetite stretches from the boardroom to workers in the most challenging outside environments."
The availability of Intel's quad-core Bay Trail processor has been key to driving interest in Windows tablets. In Gartner's Enterprise Strategies for Managing the Risks of Tablets report, published in September 2013, the analyst organisation noted: "Looking ahead to 2014 and beyond, the tablets that run Windows 8.1 OS with the new 'Bay Trail' Atom processors; and that are manufactured by the same vendors that currently provide enterprises with desktop and laptop PCs (Acer, Asus, Dell, HP, Lenovo, Sony, Toshiba and others); are likely to change the way enterprises support tablets.
In the next slide we look at the significance of Bay Trail >>
More articles on tablets:
Do you need tablets in your workplace?
View All Photo Stories