Royal Signals 'Unsung Heroes' Awards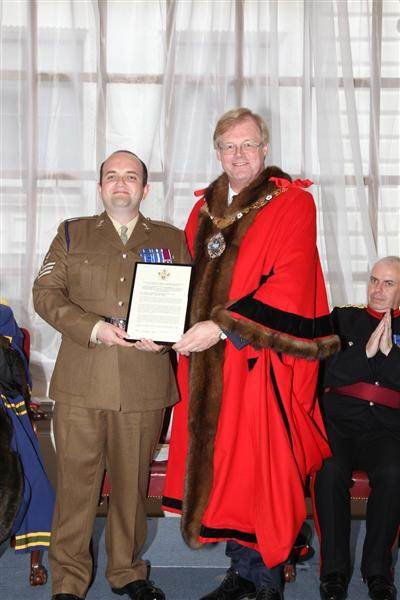 Source:
Copyright Mike Williams
Corporal Hempstock of the Signal Regiment (Air Support) collecting his award.
Hempstock was deployed on Operation Herrick 14, in Afghanistan, in May 2011 as an applications specialist and Acting Sergeant. Among many of his achievements, Hempstock used his own initiative to investigate the operational utility of Google Earth to improve situational awareness.
Copyright Mike Williams
View All Photo Stories