Minerva Studio - stock.adobe.com
University of Melbourne to advance digital health
Australia's University of Melbourne has established a research outfit to build and clinically validate healthcare technology solutions
The University of Melbourne has set up a research centre to develop digital health solutions that will improve patient care and address other healthcare challenges.
Staffed by an interdisciplinary team, the Centre for Digital Transformation of Health will be equipped with a simulated digital and physical health environment that encompasses a complete range of clinical settings, from patient homes to acute and primary care.
Through this environment, the researchers – who hail from the university's faculty of medicine, dentistry and health sciences, and the school of computing and information systems – hope to build, implement, test and clinically validate digital health innovations for broad adoption.
Wendy Chapman, director of the new centre, said the facility would develop rigorously tested pathways for digital innovations, similar to the clinical trials process for drug approvals.
"The pandemic has accelerated the move to telehealth and virtual care, and technologies such as artificial intelligence and the internet of things are central to this," Chapman said.
"But we're a long way from being able to integrate these tools and data into the way health providers work with patients. The technology is there – we use it on our phones every day – but the systems for coordinating care are missing."
Christine Kilpatrick, chief executive of Royal Melbourne Hospital, said the centre was a welcome addition to the Melbourne Biomedical Precinct.
"The pandemic has accelerated the move to telehealth and virtual care, and technologies such as artificial intelligence and the internet of things are central to this"

Wendy Chapman, Centre for Digital Transformation of Health
"Most data collected by hospitals is unused because integrating it into patient care requires new systems and processes," she said.
"I'm looking forward to partnering with the centre to make strides in integrating data and implementing technology in ways that will deliver substantial benefits to health consumers," Kilpatrick added.
University of Melbourne deputy vice-chancellor for research Jim McCluskey said the centre, as the university's gateway to digital health, would also bring together the right people to collaborate on solutions to contemporary problems.
"It's very difficult for health providers and industry to bring together patients, clinicians and informatics experts to co-design digital solutions that make a difference in real-world conditions," said McCluskey.
"We're bridging that gap, as well as training the future workforce to thrive in and lead the redesign of our healthcare system. The University of Melbourne has growing expertise in this area, from the development of the Covidcare app to involvement by many of our researchers in clinical trials of new technology and systems to safely deliver care during Covid-19."
Read more about healthcare IT in APAC
Swinburn, another Australian university, is also doing its part to support Australia's efforts in containing the Covid-19 pandemic. In March 2020, it partnered with Arq Group to launch an online tool to help track the spread of the disease in Australia.
The science behind the tracker was developed by Swinburne professors Richard Osborne and Matthew Bailes, who combined their expertise in public health and astrophysics and organised a hackathon to prototype the concept.
Based on the initial data, the intention is to further develop the tool and make it available internationally, to support the global effort to combat health crises such as the Covid-19 pandemic.
"This platform is not about providing medical advice but giving a valuable new tool to experts trying to track and contain this virus," said Osborne.
Content Continues Below

Download this free guide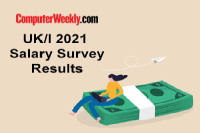 2021 UKI Salary Survey - Diversity Infographic
We take a look at our 2021 Salary Survey results from over 300 respondents who work in the UKI IT sector. We will be breaking down which job functions get paid what, what areas of IT companies will be investing in in 2021, the current diversity landscape residing in the UK tech sector and how the pandemic has effected IT staff.