Getty Images/iStockphoto
General Election 2019: The Conservatives' technology policies and digital plans
With the UK gearing up for its third general election in four years, Computer Weekly outlines the Conservative and Unionist Party's main technology policies and digital plans, as laid out in its manifesto
The Conservative and Unionist Party has promised to support innovation, embrace technology on the front lines of healthcare and policing, and invest £500m to help energy-intensive industries transition to low-carbon techniques.
Released on Sunday 24 November, the 59-page manifesto sets out how the Conservatives will go about realising their vision of "a high-wage, high-skill, low-tax economy".
As such, the manifesto makes a number of pledges that revolve around "unleashing" innovation.
"Once we have got Brexit done, we will turn our attention to the great challenges of the future, such as clean energy and advanced energy storage; a cure for dementia; and solving antibiotic resistance," said the manifesto.
"To do this, we will make an unprecedented investment in science so we can strengthen research and build the foundations for the new industries of tomorrow."
Below is a breakdown of the Conservative and Unionist Party manifesto's main digital plans and technology policies.
Content Continues Below

Download this free guide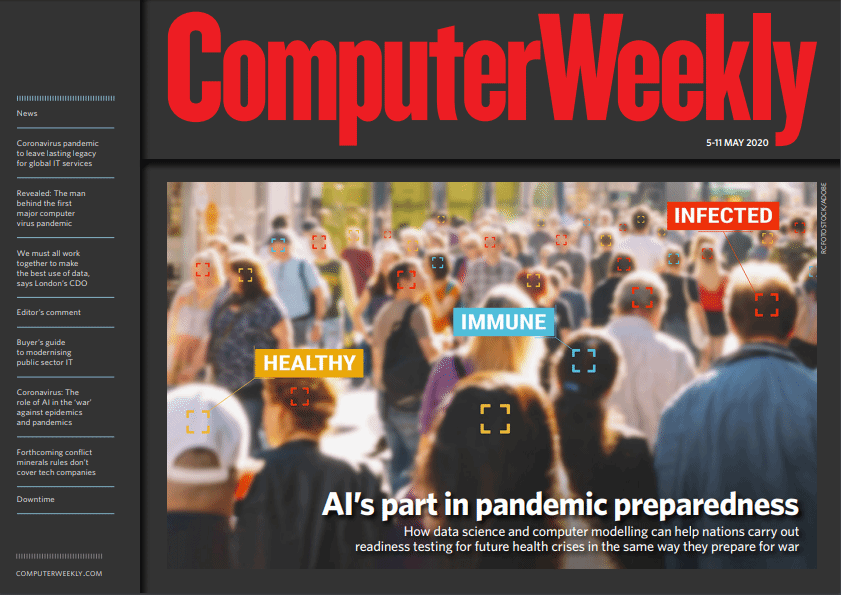 The role of AI in the war against pandemics
We look at how AI and data science are supporting the global push to deal with the coronavirus pandemic. We reveal, and talk to, the man behind the world's first computer virus pandemic, the Love Bug. And we examine how the IT services market will change as a result of the current crisis. Read this CW E-Zine issue now.
Read more on IT for government and public sector