iaremenko - stock.adobe.com
Wind River teams with Dell for 5G distributed edge system
Dell EMC teams with Wind River to form Kubernetes-based system to see use in virtual RAN (vRAN) infrastructures for 5G networks
Recognising the challenges service providers face around deploying and managing next generation infrastructures, intelligent edge software provider Wind River has signed Dell EMC as a key hardware partner for distributed edge systems.
The Dell and Wind River combined platform integrates Wind River Cloud Platform – Kubernetes-based software designed to offering zero-touch automated management of thousands of nodes in an edge cloud infrastructure – with Dell EMC PowerEdge server hardware.
By working with Dell EMC to pre-integrate technologies into a reference distributed cloud-native system, Wind River believes that it can cost-effectively deliver carrier grade performance, "massive" scalability, and rapid service instantiation to service providers.
The initial target use case will be virtual RAN (vRAN) infrastructure for 5G networks. In this scenario, the partners envisage new services and applications will not be driven by massively scaled, centralised datacentres, but by intelligently distributed systems built at the network edge.
Explaining what this would entail to realise, Kevin Shatzkamer, vice-president of enterprise and service provider strategy and solutions at Dell EMC, said: "The combination of Dell EMC and Wind River technology creates a foundation for a complete, pre-integrated distributed cloud solution that delivers unrivalled reliability and performance, massive scalability, and significant cost savings compared to conventional RAN architectures.
"The solution will provide CSPs with what they need to migrate to 5G vRAN and better realise a cloud computing future," he added.
Read more about mobile networks
Content Continues Below

Download this free guide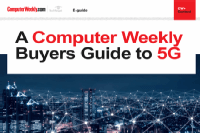 A Computer Weekly Buyers Guide to 5G
Despite the fears of many that rollouts of the next generation infrastructure would be delayed or just not be possible due mainly to the adverse economic conditions caused by Covid-19, the prospects are actually quite bright for the 5G industry in 2021. Download this EGuide to find out what enterprises need to know about 5G.