Open doors at Huawei in China as it mounts defence
Computer Weekly was on a recent UK press tour of Huawei's new campus in Dongguan, China. The company is opening up as it faces US criticism for alleged complicity with China's security apparatus
Western writers, before the 18th century and the age of empire, regarded China with awed fascination, based on limited direct knowledge. It was a fabled land, boasting a civilisation more ancient and wise than that of Europe itself, attracting the gaze of Voltaire and Leibniz.
It would be easy to see Huawei's vast, new 120-hectare Ox Horn campus in Dongguan, with four areas containing 12 villages, modelled after prestigious and learned European cities – Paris, Heidelberg, Bologna, Krumlov, Oxford, and so on – as an inversion of this idealisation. It is, arguably, an example of one culture almost, but not quite, getting another – a flattering façade.
But also the working space for 25,000 employees, who can commute from zone to zone in a pristine red train, and who can benefit, several thousand of them, from subsidised on-campus housing. There will be 6,200 apartments for sale, 3,070 for rent, and 2,914 lakeside apartments in the Songshan Lake area, where the campus has been built. Alongside the apartments, there will be schools and entertainment. Each village has two canteens, selling subsidised fare.
Computer Weekly was recently represented on a press visit to Huawei's new campus, its headquarters in Shenzhen, one of its mobile phone-making factories, and its annual analyst conference.
Recently, the company has been beset by allegations of espionage from the US, and UK criticism, too. And then there was the arrest, in Canada, of its chief financial officer, Meng Wangzho, daughter of the company's founder, Ren Zhengfei, on allegations that Huawei had broken US sanctions on Iran.
At around the same time as journalists from The Guardian, the Daily Mail and CityAM, as well as IT and telecoms publications including Computer Weekly, were visiting Huawei in China, The Times ran a story saying that the CIA had told western intelligence agencies that Huawei "has received funding from branches of Beijing's state security apparatus".
Open doors
The telecoms equipment supplier seems to have been seized by a new spirit of, to borrow a Russian term, glasnost in the face of these and other allegations.
Catherine Chen, a Huawei board member and the senior vice-president who heads public affairs for the firm, met the UK media delegation at company headquarters in Shenzhen.
Chen is now in her 25th year at Huawei, which she joined as a salesperson. Since 2010, she has been in charge of public communications, including communication with the media and governments.
In response to a question from The Guardian's Rupert Neate about the company's interactions with the US, Chen said: "Well, simply put, we have spent more than a decade trying hard to communicate with the US government and to prove what kind of company Huawei really is, what kind of technology we work on, and how we are managing security risks.
"However, it seems that things have not gone all that well. The US has made multiple allegations against us, so we are resorting to legal means in response. We hope that the US government will present evidence and facts that support their case.
"The US government is using a lot of their resources, and resorting to political and diplomatic means to speak ill of us. They have interfered in our business operations. This is quite uncommon. Although many companies from around the world have been around longer than us, they have seldom been treated like this."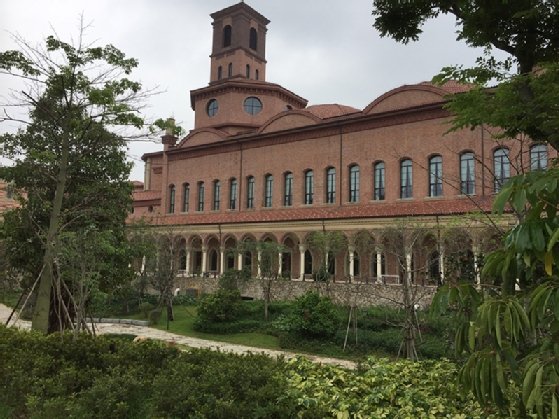 And in response to a question from Computer Weekly about whether the company has been surprised by the vehemence of US attacks, and what it expects will happen to restore relations to what they were during previous US administrations, Chen said: "Over the last 10-plus years, Huawei has faced criticism and suspicions from different governments, but it seems that things became a bit radical last year.
"When it comes to resolving all of this, we believe that the US judicial system is independent, and will transparently and openly work through these matters."
In reply to a question from Martin Banks of Diginomica about how important the US market is to Huawei, she said: "Well, the US market is indeed very big and mature, but to Huawei, this market is just not that important, because over the past 10-plus years, we have hardly been allowed to do any business there. That is not important to us any more. Last year, things went to a new extreme when we weren't even allowed to sell our phones there. I think the people who suffer most are US consumers, not us."
Later, Chen added that, as well as being a fan of Europe – reflected in the design of the new campus by Japanese architect Kengo Kuma – "Mr Ren [Zhengfei] is also a fan of the US. He often speaks highly of enterprise management mechanisms in the US, because he thinks those mechanisms can inspire passion in both people and organisations. That's why we hire US consulting firms to help with our HR, manufacturing, R&D and financial management.
"Mr Ren really likes the UK as well. I think he likes anything that he believes to be outstanding. We have designed our new articles of governance by drawing inspiration from the political regime of the UK. He said that his takeaway from the UK framework is that monarchs are placed under the law, and the law is in the hands of parliament. We followed this principle when designing our governance structure."
Huawei baffled
The Chinese company's executives do seem taken aback by US criticism. For although Huawei might be understood as being like Cisco plus Apple, a company spokesperson – a UK national – characterised it as the John Lewis Partnership of China. The company is owned by its employees, à la John Lewis. And it is, he said, regarded with middle-class affection in China, just as John Lewis is often said to be in the UK.
Of course, it is not John Lewis in one crucial respect – what it does. The company makes telecoms equipment, from base stations and routers to laptops and mobile phones. And these are made in factories in China – some belonging to Huawei, some outsourced operations.
The assembly line in the factory British journalists were shown did not conform to the standard image of a mobile-making sweatshop where workers might commit suicide.
On the particular line visited, 17 workers were making the P30 phone, from processing raw materials to boxing up, where 86 workers had done so four years ago. The engineer who showed us the line said one worker had automated himself out of the process and was now doing another, higher-level job. She said the operatives are paid about CNY10,000 [about £1,145] a month, and claimed this represented a 50% improvement of the salaries of similar workers in other Chinese manufacturers.
It takes two hours and 10 minutes to make each phone, and a new one emerges from each line every half a minute. However, the steady line of development is towards more automation and more speed, and the company hopes to switch off the lights in fully automated facilities in years to come.
As for the recent wave of criticism, Chen concluded: "Our values do not allow us to implant backdoors in our products or collect intelligence from other companies using our products. This is never going to happen. Our values are about creating value for our customers, and we never do anything that harms their interests."
Read more about the Huawei affair
April 2019:
March 2019:
February 2019:
January 2019:
December 2018:
Read more on Telecoms networks and broadband communications