zapp2photo - stock.adobe.com
Highways England demonstrates connected cars in Kent
Connected cars are being demonstrated on roads in Kent as part of a project to improve safety and improve traffic flows
Vehicles that are connected to each other and the road infrastructure through a wireless technology have been demonstrated on roads in Kent.
Organisers expect the technology to increase safety and speed up journeys.
As part of an innovation strategy setting out its goals for connected vehicles and driverless technology, Highways England – alongside the Department for Transport, Kent County Council and Transport for London – have demonstrated the technology on the A2 and M2 in Kent.
Tests include how information about road conditions, roadworks and time left for traffic lights to change to green can be transmitted to test vehicles via a wireless network. It is also trialling tools for fleet managers and drivers to enable them to make decisions in real time to improve their journeys.
"Connecting vehicles to each other and the road around can improve journeys, make them safer and give drivers reliable, real-time personalised information; it could also help us manage traffic and respond to incidents," said Jo White, head of intelligent transport systems group at Highways England.
Last year a report from Highways England outlined how technology will be brought to bear on England's strategic road network (SRN), with smart vehicles generating data on road conditions to improve maintenance, while drones patrol the skies to watch out for incidents.
Jesse Norman, minister in the department of transport, said the government is planning to invest more than £20bn over five years to improve and extend the UK's road network.
He added that the industry around making the vehicles could be big in the UK. "New technologies are increasingly playing a central role in this process of transformation, and connected and autonomous vehicles could be worth tens of billions of pounds to the UK economy by 2035," he said.
Read more about connected autonomous vehicles
Content Continues Below

Download this free guide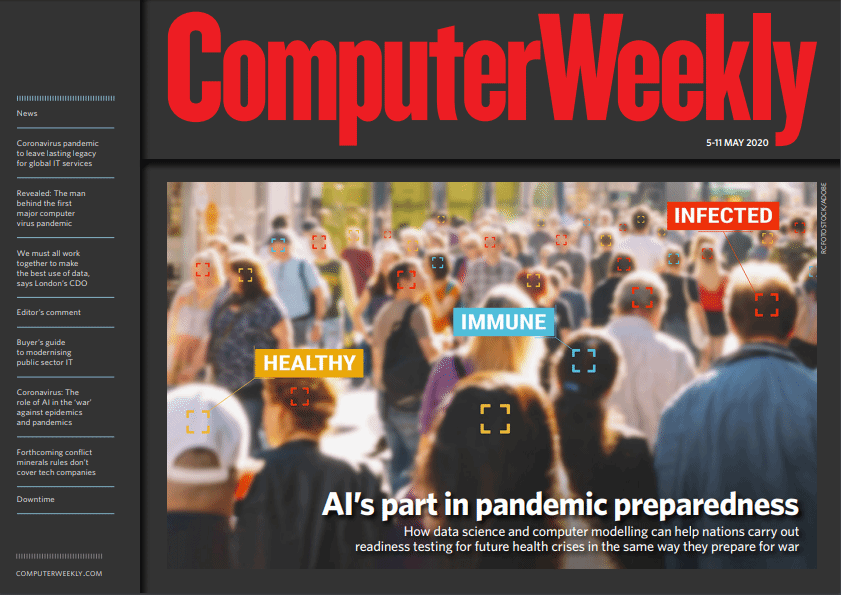 The role of AI in the war against pandemics
We look at how AI and data science are supporting the global push to deal with the coronavirus pandemic. We reveal, and talk to, the man behind the world's first computer virus pandemic, the Love Bug. And we examine how the IT services market will change as a result of the current crisis. Read this CW E-Zine issue now.
Read more on Artificial intelligence, automation and robotics