Image courtesy of Telenor
Telenor retrains 20,000 staff as it prepares for impact of digital tech
Norway-based mobile phone company Telenor, which provides phone services in Scandinavia and Asia, is challenging its workforce to spend 40 hours a year learning digital skills as it prepares for the impact of digital technology
Mobile phone company Telenor aims to retrain its workforce of more than 20,000 employees with digital skills as it invests in automation, mobile apps and cloud computing.
The NOK122bn turnover company, which is headquartered in Norway, has challenged its employees to spend 40 hours learning new skills in 2018 that will prepare the organisation for the rapid changes in job roles that digital technology is expected to bring.
Telenor began a digital transformation programme in 2015, which will see it move from on-premise IT to cloud services, build apps that will reduce the need for its customers to phone call centres and automate many of its internal business processes.
Cecilie Heuch, chief people officer at Telenor, told Computer Weekly that advances in automation and artificial intelligence meant that jobs that exist today will not exist in the future, and employees will need digital skills to adapt.
"We are developing people into new future-oriented roles because all our roles will change and have a bigger digital content in the future," she said, speaking ahead of an industry conference.
By 2020, the company aims to move 90% of its software and mobile applications to the cloud, complete 80% of its interactions with customers through mobile apps rather than through call centres, and build 250 application programming interfaces (APIs) that can be used in businesses across more than eight countries.
Telenor, which has its main operations in Norway, Sweden, Denmark, Malaysia, Thailand, Myanmar, Pakistan and Bangladesh, has identified five areas where it lacks sufficient people with the right digital skills – marketing, design, product development, applied analytics and channels.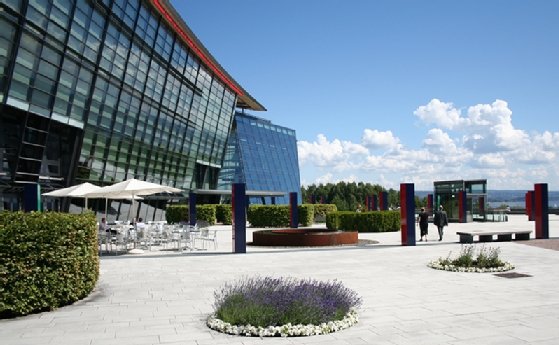 The telco is offering all employees online training from Coursera and Udacity, which provide courses from universities and business schools, and Lynda, which provides training courses for LinkedIn. This will be combined with on-the-job training and external courses.
"As we digitise the customer journey – and this is what we have seen in the past five years – we will have fewer people working in call centres and more people in analytics and data management, because we are looking to personalise offers [to customers]," said Heuch.