Image courtesy of Telenor
Telenor retrains 20,000 staff as it prepares for impact of digital tech
Norway-based mobile phone company Telenor, which provides phone services in Scandinavia and Asia, is challenging its workforce to spend 40 hours a year learning digital skills as it prepares for the impact of digital technology
Mobile phone company Telenor aims to retrain its workforce of more than 20,000 employees with digital skills as it invests in automation, mobile apps and cloud computing.

Download this free guide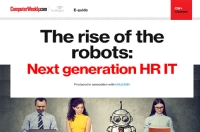 Robots are coming for your jobs
It's happening, the robots are finally taking over. Will the rise of the robots mark the end of humanity? Download this e-guide to discover how big companies are turning to AI and machine learning to make their human resources a little less human.
The NOK122bn turnover company, which is headquartered in Norway, has challenged its employees to spend 40 hours learning new skills in 2018 that will prepare the organisation for the rapid changes in job roles that digital technology is expected to bring.
Telenor began a digital transformation programme in 2015, which will see it move from on-premise IT to cloud services, build apps that will reduce the need for its customers to phone call centres and automate many of its internal business processes.
Cecilie Heuch, chief people officer at Telenor, told Computer Weekly that advances in automation and artificial intelligence meant that jobs that exist today will not exist in the future, and employees will need digital skills to adapt.
"We are developing people into new future-oriented roles because all our roles will change and have a bigger digital content in the future," she said, speaking ahead of an industry conference.
By 2020, the company aims to move 90% of its software and mobile applications to the cloud, complete 80% of its interactions with customers through mobile apps rather than through call centres, and build 250 application programming interfaces (APIs) that can be used in businesses across more than eight countries.
Telenor, which has its main operations in Norway, Sweden, Denmark, Malaysia, Thailand, Myanmar, Pakistan and Bangladesh, has identified five areas where it lacks sufficient people with the right digital skills – marketing, design, product development, applied analytics and channels.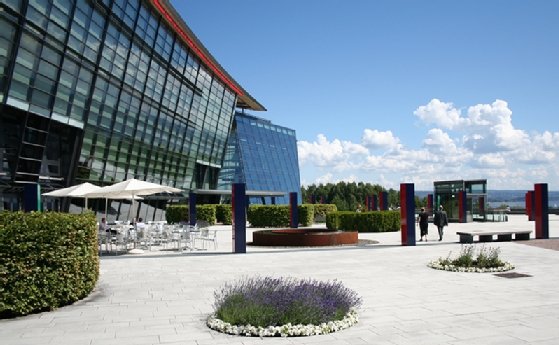 The telco is offering all employees online training from Coursera and Udacity, which provide courses from universities and business schools, and Lynda, which provides training courses for LinkedIn. This will be combined with on-the-job training and external courses.
"As we digitise the customer journey – and this is what we have seen in the past five years – we will have fewer people working in call centres and more people in analytics and data management, because we are looking to personalise offers [to customers]," said Heuch.
Shared learning
Different countries have taken different approaches to freeing up time for staff to take training courses. In Denmark, for example, the company encourages employees to spend an hour training each Thursday. In Myanmar, staff in the finance department meet every Friday morning to learn together and share knowledge.
Employees are expected to spend at least 20 hours a year taking online courses and certificates, and combine that with on-the-job training or external courses to meet the 40-hour target.
"As we digitise the customer journey, we will have fewer people working in call centres and more people in analytics and data management"
Cecilie Heuch, Telenor
They can use groups on Facebook at Work to share what they learn and point others to useful training.
"The online programme makes it possible for everyone to attend. It does not matter where you are located and it does not matter what role you have – you all have equal abilities, which is a very important part of it," she said.
Since the project started in November 2017, staff across the company have spent an average of 18 hours learning digital skills. Employees at Telenor's Dtac phone business in Thailand are averaging 34 hours.
Each country has some "superlearners" who are expected to share what they learn, applying the learning and talking about the benefits it gives them with other employees. Some have completed 200 hours of training so far, said Heuch, speaking in advance of the Unleash HR and technology conference in Amsterdam.
The company is also running an "expert education" programme to help employees move into new roles in the company. About 800 people are going through the programme, which offers more in-depth and intensive training. Senior managers take part in a five-week online strategy-focused course, developed with the business school Insead.
Changing courses
Telenor's human resources (HR) team plans to review the training available at the end of the first year, possibly changing the courses on offer to meet the skills required by the company in 2019, which are likely to include more IT-related skills.
Heuch said the programme aims to make learning a normal part of working life. Setting a 40-hour minimum goal for learning tackles the biggest obstacle for employees – finding time for training.
Telenor's HR technology
Workday Human Resources Information System (HRIS) rolled out across the company in phases from 2013.
Learning management system from Cross Knowledge introduced in 2015.
HR apps developed separately by Telenor businesses in each country to enable employees to access learning and development, book leave and record absences, submit expenses. Managers and HR staff can use the tools to manage job changes, the exit process, and approve travel and expenses.
Telenor's Asian businesses have developed one-stop apps that offer a wider range of capabilities. For example, the OneGP app, developed by Telenor's Grameenphone subsidiary, also allows managers to offer employees feedback on their performance. Employees can look up information on safety, security, ethics, compliance and health.
"The main challenge is to develop a culture for self-learning and to ensure people use online learning as the default way of gaining new knowledge. This takes time," she said.
The most effective learning comes from combining online learning with experimenting "on the job", discussing this learning with other people and seeking feedback.
The company has trained more than 8,000 staff to use agile ways of working as it invests in new technology, and is encouraging small-scale projects to test ideas.
"You get a small amount of money, you test it out, you see if it works, and then you might get more if it fits, if it works," said Heuch.
Automating apps
Telenor's Grameenphone subsidiary in Bangladesh has developed OneGP, which allows employees to file expense claims, find people in the organisation, check their health insurance, or pay for purchases in an ice-cream parlour at the company headquarters.
In Malaysia, where Telenor owns a 49% stake in DiGi, the country's third largest mobile operator, it has developed an on-boarding app, which aims to make it easier for new employees to receive the equipment and information they need when they start working at the company.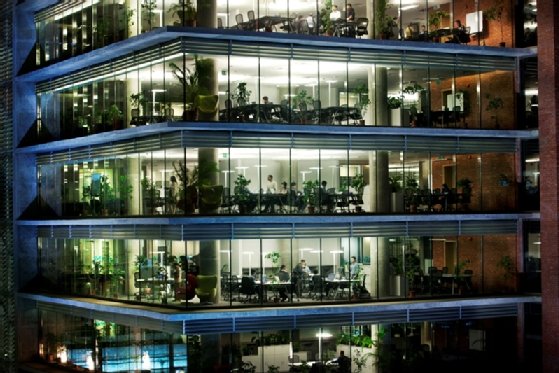 Telenor Denmark has also begun a programme to automate its HR processes. Its workflow automation group, part of the IT department, has saved between 250 and 300 working hours each year by automating the process for recruiting retail staff.
The company has also automated its processes for hiring part-time workers for its call centres and handling contract extensions and staff resignations, and has plans to automate its process for internal job changes.
The work is decentralised across the different regions where Telenor operates, but the company is looking at how to deploy apps that have been successful in one country into others. Telenor Norway, for example, has met with developers from Bangladesh to discuss their work on an HR bot which can hold text conversations with employees and answer their HR questions. There are also plans to develop a voice interface.
Sharing technology
If there is one thing Heuch would do differently, it is setting up a network of people across the organisation to share technology ideas at an earlier stage.
"We should have better processes across the business to transfer the learning and good practice from one business to another. There have been too many cases of creating the same thing again in different places," she said.
Read more about HR and technology
Cecilie Heuch will be speaking at the Unleash World Conference and Expo in Amsterdam on 23-24 October 2018.