Data analytics cuts queues and flight delays at Rome's Fiumicino Airport
Aeroporti di Roma's CIO, Emiliano Sorrenti, describes how the city's main airport is using data analytics technology to reduce delays and queue times, securing it an industry award for customer service
Rome's Leonardo Da Vinci-Fiumicino Airport, one of the busiest airports in Europe, has been recognised as the airport to show most improvement in 2018, after using data analytics to cut passenger queue times and delays to aircraft departures.
The airport, which handles more than 40 million passengers a year, took action after surveys by the Airports Council International (ACI) ranked its customer service near bottom among the world's hub airports for seven years in a row.
"It was very clear that we had to do something," says Emiliano Sorrenti, CIO of Aeroporti di Roma, in an interview with Computer Weekly.
On a typical day, the airport has to ensure that around 150,000 passengers pass through security gates, passport control and check-in while keeping delays and queues to a minimum.
"That is the same number of people living in Salt Lake City, with one difference – Salt Lake City is 300 times bigger," says Sorrenti.
Digital strategy wrapped in a business strategy
Aeroporti di Roma, which owns Fiumicino and Rome's smaller airport Ciampino, began working on a programme to use data analytics to improve its customer service in September 2016, after hiring Sorrenti as its chief information officer from his previous post as CIO at Vodafone Romania.
"Our strategy was not to have a digital strategy, but to have a digital strategy inside a business strategy, and that worked very well," he says.
The project, dubbed "total concentration for quality of service", included the construction of an international departure terminal equipped with upmarket stores, including Gucci, Armani and Prada, which opened in December 2016.
That in itself was not enough to improve the passenger experience, says Sorrenti. The airport also needed to invest in technology behind the scenes to manage its day-to-day operations.
"Our strategy was not to have a digital strategy, but to have a digital strategy inside a business strategy, and that worked very well"
Emiliano Sorrenti, Aeroporti di Roma
Rather than suggest technical solutions, Sorrenti asked the airport's stakeholders what they wanted to achieve.
"We said, 'Guys let's assume for a second we have a magic technology that can do anything you would like to do'," he tells Computer Weekly. "That was a magic recipe, because we were flooded with requirements."
Two teams – one based airside, responsible for managing aircraft arrivals and departures, and one based landside, responsible for managing check-in, security and passenger services – developed a series of key performance indicators (KPIs).
The KPIs included maximum limits on queue times and congestion levels throughout the airport, and to the number of flight delays.
Suppliers had to do something 'for free'
With the airport's business leaders pushing for change, it was relatively easy to win approval from the board to fund the IT infrastructure the airport needed.
Aeroporti di Roma moved quickly to find the right technology suppliers, issuing formal requests for proposals (RFPs).
Sorrenti made it a condition that the suppliers would invest some of their pre-sales budget to solve some of the airport's problems. "They had to show us that they could do something for free," he says.
It selected Tibco for business process management (BPM) and application programming interface (API) management software, Cloudera for a cloud data analytics service, and Xovis for motion sensors to track passenger journeys through the terminals.
The airport was already collecting significant volumes of data. Air traffic control and ground handlers shared data with the airport's collaborative decision-making system, a technology widely used in large airports.
It also took feeds of road traffic data from sensors in Rome, which could be used to predict the flow of transport to the airport.
The plan was to extract that data and make it accessible to the people responsible for the day-to-day running of the airport through two graphical displays.
"All of the back-end systems were already in place. What we needed to do was move from vertical silos of information to dashboards which provide a summary of the issues in the airport," says Sorrenti.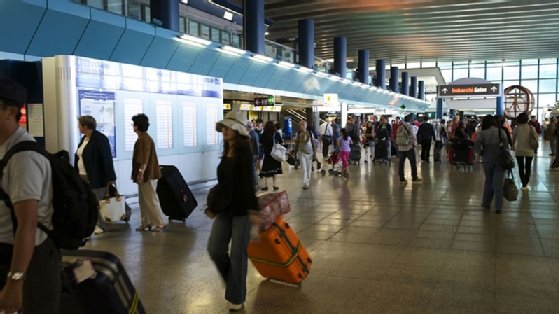 The airport adapted its real-time analytics software, Tibco Streambase – use of which was previously limited to issuing alerts when the airport became overcrowded – to analyse business-critical data and forecast delays to aircraft departures and passenger movements up to three hours in advance.
"We have built an entire ecosystem on top [of our existing software]," he says. "For example, we can analyse the entire passenger journey from entering the airport until taking a flight, and analyse the experience of the entire journey, always using anonymous data."
Sorrenti's team developed two dashboards – one for airside, showing the progress of aircraft and related services, and one for landside, showing the progression of passengers though the airport. Airport managers are able to click on the displays when they spot a problem, and drill down into the data to find its cause.
The company made a strategic decision to retain the intellectual property rights of the software it developed, giving it the flexibility to change its technology supplier if necessary, or to sell the software to another airport.
"When developing a core component it is fundamental, from my point of view, to avoid the risk of any lock-in. If, for any reason, a supplier is underperforming, we will always be able to move to a different supplier," says Sorrenti. "If another airport decided to use our solution, we would be glad to offer support."
Beefing up business continuity
One of the project's priorities was to ensure that the fibre-optic links, which are used to share data between the airlines and Fiumicino's departure control system, had enough spare capacity to survive a cable failure.
The airport analysed the fibre links from the airport to the borders of Italy, to ensure that the cables – which are operated by different telecoms companies – followed genuinely different routes.
Sorrenti says it wanted to be sure that were a fibre-optic cable to be damaged by roadworks, there was no way another cable could also be cut at the same time.
Wi-Fi tracking
The airport also began a major upgrade of its public Wi-Fi service. Fiumicino had previously used heat maps generated by the load on the airport's Wi-Fi to issue alarms when areas of the airport became dangerously overcrowded.
The upgrade meant the same data could also be used to analyse how quickly passengers were moving through the airport.
"The opportunity was not only to provide free Wi-Fi access to passengers, but to use the same information to analyse passenger flows and dwell times," says Sorrenti.
The airport used 2,000 Cisco routers to provide passengers with Wi-Fi speeds of up to 4Mbps. That usage data feeds into the Tibco Streambase data analytics software to calculate how passengers move through the airport in real time, allowing staff to spot areas of congestion and identify the cause of the problem.
Cameras sense moving passengers
Although Wi-Fi can provide a good picture of the movement of passengers in a large space, it is less effective in smaller spaces. The airport needed an alternative way of monitoring the movement of passengers as they passed through security.
Sorrenti set up a pilot project using facial recognition cameras to track the speed people were moving through security checks.
Rome's Leonardo Da Vinci airport by numbers
100 boarding gates in operation.
125 aircraft stands in operation.
90 movements (landing or departure) of planes an hour – one movement every 30 or 40 seconds.
40,000 people at work in the airport.
150,000 passengers passing through.
Source: Emiliano Sorrenti, CIO and CTO, Aeroporti Di Roma
The cameras were designed to recognise people's faces as they entered and exited the security gates, and use this information to calculate the speed travellers moved through the gates.
The trial showed the cameras were only 50% accurate – too low to produce useful results. Regulators also had concerns over the protection of passenger privacy, so the plan was dropped.
Sorrenti then opted for another sensor system. Developed by Swiss company Xovis, it uses stereoscopic camera lenses mounted on the ceiling to spot people moving around airport.
The cameras convert the images into moving dots, so no images of individuals are recorded. The airport rolled the technology out at the end of 2016, following a successful trial.
Aeroporti di Roma was able to test the technology in its smaller Ciampino Airport, which is used by budget airlines, before deploying it in Fiumicino.
"We decided to have a pilot-first approach. Each and every service has to be tested first on a small scale. If it works well, we scale up as fast as possible. If it does not work, we simply cancel the service," says Sorrenti.
About 30% of the projects it trialled were scrapped.
The airport used its own telecommunications engineers to install the infrastructure, either by working at night, or temporarily cordoning off sections of the airport.
Using data to cut queues and delays
The technology has allowed the airport to anticipate and reduce delays in aircraft departures and to manage queuing time for passengers at security and check-in desks.
In one typical scenario described by Sorrenti, airport operators were able to spot congestion in the check-in area. Clicking on the display showed the cause of the problem – a ground-handling company was only using three of the 13 check-in desks assigned to it.
"We tried to understand what the issue was, and we pushed the handler to open those check-in desks immediately," he says.
Eliminating queues at check-in can cause knock-on problems when the passengers reach security. "We have to immediately contact security and tell them to open all the gates immediately in 10 or 15 minutes," says Sorrenti.
This pre-emptive action has allowed the airport to keep its promise to put 90% of passengers through security within 10 or 15 minutes.
In another case, the system alerted airport staff of delays to aircraft departures. The graphical displays showed that while 79% of flights were arriving on time, only 44% were departing on time, with average delays of 35 to 40 minutes.
A deeper analysis of the data showed that one handler had been responsible for introducing five delays to aircraft departures, averaging 1 hour 15 minutes, in the past 15 minutes.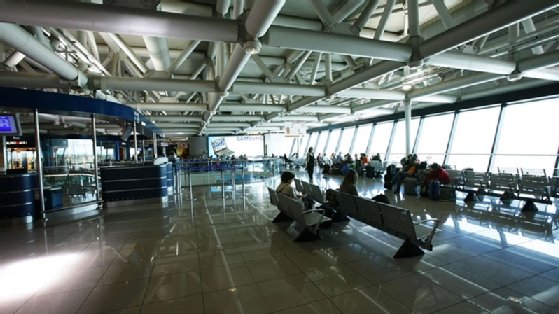 "We immediately contacted the handler, telling it what was going on, and found the handler was facing a strike, with a higher impact than expected," he says.
The airport was able to assign the handler a landing area that was closer to the aircraft terminal, so that it was able to operate with fewer staff, without causing delays to other airlines.
The technical challenges of transforming customer service in an airport the size of Fiumicino have been significant.
One of the most difficult aspects of the project was defining the key performance indicators and working out how to display them graphically.
"Designing the data flows was maybe the most complex part. It was extremely important to have the support and guidance of the people who were really expert about the airport business," says Sorrenti.
Balancing the books
Aeroporti Di Roma funded the work by reprioritising its existing capital expenditure budget, and required only a relatively small increase in budget.
"We have slightly increased the existing IT capex [capital expenditure]. But here the recipe was reprioritisation, so we have put most of our budget into these very important initiatives, rather than having hundreds of small projects," he says.
By monitoring data from the sensors around the airport, managers have been able to continuously improve its day-to-day running. Each department is able to analyse mistakes, to ensure they are not repeated.
But no mistakes doesn't mean sitting back and enjoying an easy ride. "If there are no mistakes, it means we are too relaxed and it's time to raise the bar," says Sorrenti.
The business improvements came more quickly than expected. By December 2017, Fiumicino was rated the airport with the second most happiest customers – topped only by a small, regional airport in the UK – and in 2018, it won an award for the most improved airport.
Next step: automation
Sorrenti's next move is to use the business process management capabilities of the Tibco software to automatically alert airport personnel whenever the system detects a problem, and to recommend a solution.
For example, by the end of 2019, the system should be able to detect that passengers are waiting too long to be checked in, calculate how many extra check-in desks are needed to reduce the queues, and send an automated message asking airport handlers to open more gates.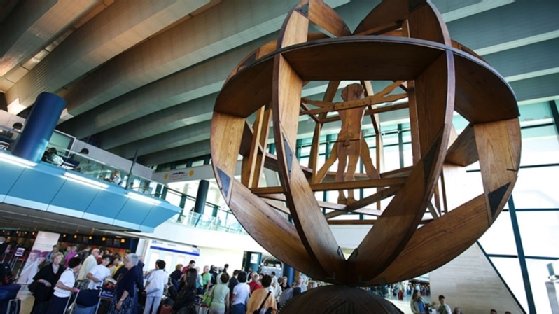 "I think it will take at least two years to have a comprehensive set of automatic processes, but I would really like to see the first process automated in the next six to nine months, with the system recommending at least a basic solution," he says.
Sorrenti advises other CIOs to emphasise business benefits, rather than technology, in major technology transformation projects.
His initial version of the Fiumicino technology plan recommended investments in cloud computing, the internet of things (IoT) and analytics.
"The first approach was technology-driven," he says. "I had a very strong telecommunications background, and was really advanced from a technological point of view. I knew all the recipes."
But other people in the business found it difficult to look beyond the jargon to see the benefits to the business.
"It is one thing to get approval for a technology-driven project, but a very different thing to get approval for something which is important for all the main airport stakeholders," says Sorrenti.