Sashkin - Fotolia
ITPS expands datacentre to support Azure Stack and HPC
Datacentre company ITPS expands its County Durham facility to meet client needs for high performance computing and security
Managed services provider ITPS has upgraded its colocation facility in County Durham using services from Keysource to support high performance computing and the Azure Stack.

Download this free guide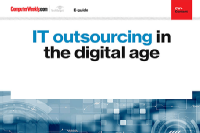 6 case studies on outsourcing in the digital age
Download this e-guide to read about how cloud computing continues to change the IT outsourcing industry, how Indian staff are making up a larger proportion of the workforces at large western companies, and find out how IT is disrupting the legal firms that support the outsourcing industry.
The 30,000ft2 site has a total 1.6MW capacity, with 900kW partitioned into different data halls for specific clients.
The upgrade added an additional 300kW, leaving ITPS with further spare capacity to expand, Keysource said.
Keysource completed the upgrade to the second hall at the 8,500ft2 datacentre in 12 weeks to meet ITPS client requirements for high performance and security. This included fitting new high security caging.
Keysource originally designed and built the site in 2014 to act as the flagship hub of ITPS's network operations, which spans three datacentres across the UK. A bespoke modular design was used, which enables high levels of efficiency and resilience, and allows capacity upgrades to be delivered in line with customer demand without disrupting existing operations.
According to ITPS, the upgrade to the datacentre facility has enabled the company to join the Microsoft Azure Stack Early Adopters programme. It is also the only North East stage two-certified supplier for NHS Digital, delivering services across the new UK-wide NHS communications network, the Health and Social Care Network (HSCN).
Garry Sheriff, managing director at ITPS, said: "We've seen substantial growth over the past three years and, thanks to a series of new client wins, we're expanding our capacity much sooner than expected.

"Society is in the midst of a period of unprecedented change, with experts estimating that 20 billion internet of things devices will need to be connected by 2020. That means a massive amount of data, which needs to be stored, processed, backed up and managed in a safe and secure environment.
"Our decision to create a high-specification datacentre here in the region was based on predicting the growth in cloud services and a shift towards effectively renting, rather than buying," he added.

Read more about co-location facilities
Read more on IT consultancy