Rawpixel - Fotolia
Experian: How inclusion can solve more than IT problems
Paul Hill, head of global propositions development at Experian, talks about the many advantages and few challenges that Experian encountered when working with autistic technology consultants from Auticon
When global information services company Experian required a critical review of its current software, its existing staff were already working "flat out" on other projects, with no time to increase the firm's test coverage, improve the test reporting already in place, and reduce bugs around systems and platforms.
Head of global propositions development at Experian Paul Hill says "we weren't really sure how we were going to tackle" such a huge task until he decided to trial three consultants from IT and compliance consulting business Auticon.
All of Auticon's consultants are on the autism spectrum, which means a lack of inclusive culture in organisations previously left many of the consultants out of work – something the consulting firm wants to tackle through training and education.
Content Continues Below

Download this free guide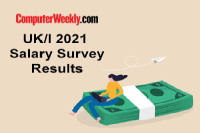 2021 UKI Salary Survey - Pandemic Infographic
We take a look at our 2021 Salary Survey results from over 300 respondents who work in the UKI IT sector. We will be breaking down which job functions get paid what, what areas of IT companies will be investing in in 2021, the current diversity landscape residing in the UK tech sector and how the pandemic has effected IT staff.