Engineering company rolls out talent management software across 17 countries
Meggitt is deploying cloud-based HR technology as it seeks to integrate 60 diverse business units into a multinational operation
Engineering group Meggitt is rolling out talent management technology to 12,000 employees worldwide, as part of a strategy to integrate businesses units across 17 countries.
Meggitt, a conglomerate with interests in aerospace, energy and defence, says the project is a key part of its "One Meggitt" strategy, which aims to knit its diverse manufacturing businesses into a focused multinational company.
The company, like the rest of the defence industry, has seen its profits and turnover hit by a slowdown in defence spending. To counter this, Meggitt has begun a major programme to improve the efficiency of its manufacturing operations.
Its investment in human resources (HR) technology will give the engineering firm a complete picture of its workforce for the first time, allowing executives to manage the growth of the workforce and Meggitt's wage bill more effectively.
It will enable the company to set corporate goals and have them cascade down the organisation, as part of the workforce's performance and development goals, says Mike Molinaro, senior vice-president for HR operations at Meggitt.
"We want to develop a performance culture – and the ability to monitor performance. This is a tool to help managers and leaders have a better discussion," he says, ahead of a major HR IT conference.
Choosing the right HR management software
The project began in 2012 when the company evaluated six on-premises and cloud-based HR technologies.
Meggitt started with the intention of buying a core HR system, but during the trials it became clear that the real benefits would come from deploying an HR system with strong talent management capabilities, says Molinaro.
DOWNLOAD IN-DEPTH REPORTS ON HR TECHNOLOGY
Improve the success of HR systems implementation
HR technology – key trends 2014
HR Technology Toolkit
Integrated Talent Management
Meggitt was increasingly standardising on SAP's enterprise resource planning (ERP) software, and already had a good relationship with SAP, he says, so it made sense to choose technology from SuccessFactors, which had strong talent management capabilities.
Security was another major consideration, and SAP's SuccessFactors made a strong impression when it brought in its executive vice-president for security to explain the how it safeguarded customer data.
"The other people we spoke to sent in their sales teams with PowerPoint presentations," he says of the competition.
SuccessFactors will replace a collection of spreadsheets and standalone HR systems from SAP and Ultimate Software with a company-wide cloud-based HR system.
Big bang approach to technology deployment
Meggitt took a strategic decision to roll out the HR technology across its operations in 17 countries simultaneously, rather than to phase the technology in country by country.
"We had a pretty high level of confidence we could manage a big bang. We were on a time line and, frankly, we were on a budget. We wanted to get in and start reaping the benefits," he says.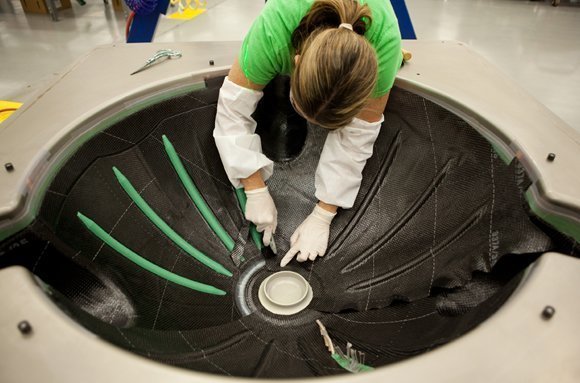 Persuading businesses in 17 countries to drop their in-house HR systems and replace them with SuccessFactors is a major undertaking.
The company put together a communications programme tailored to different segments of the workforce. It also explained the benefits of the new system in a company-wide "message of the week".
There has been some resistance from people who have put effort into developing HR spreadsheets, and still prefer the old way of working, says Molinaro. The key is to continue to push forward, he adds.
MORE HR TECHNOLOGY STORIES
Virgin cuts travel costs by 20% after rolling out unified communications
Why HR departments need to hire IT specialists
Businesses must rethink HR IT as traditional jobs disintegrate
Human capital management and HR technology guide
Quick access to up-to-date information
Although it is still early days, the system, which went live in November 2013, has given executives a better understanding of the structure of the company and access to up-to-date information about the workforce.
That is allowing Meggitt to make more intelligent decisions about re-organising the company, says Molinaro.
In the past, Meggitt's central HR team had to email and phone the HR department in each of its 60 businesses to arrange a meeting or gather headcount information. The process could take weeks, and data was often out of date when it arrived, he says.
"Now information is at my fingertips. I know how many employees we have and how many managers," he adds.
The HR team can now use the system to analyse factors such as the age of the workforce and the time it takes for new recruits to come up to speed, allowing it to accurately predict future recruitment needs.
Data cleansing ready for standardisation
Reformatting data from 60 different operations into a standard format was one of the biggest challenges of the project, Molinaro reveals.
"We knew the data was in different formats, with all sorts of degrees of accuracy. The non-standardisation of data policies was the biggest issue for us, " he says.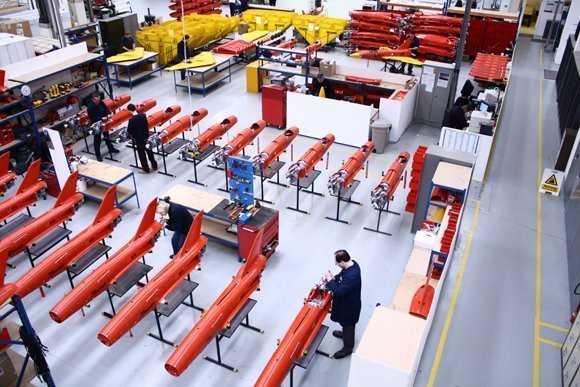 Meggitt put together a team of people with high-level backing to ensure that each business supplied data in the right format. They ruled with an "iron fist", says Molinaro, and there was little room for compromise.
The team focused on making sure the critical data was correct before it was uploaded into SuccessFactors, but left non-critical data to be updated once the system was live.
"You can't look for perfection, especially pre-go-live. You have to get the critical data right, but non-critical data is much easier to fix once you get them into a system where it is all visible," he says.
Privacy legislation compliance challenges
Complying with European privacy and data protection regulation was another challenge.
If I were to go to Google and type in 'engineering in the UK', we want Meggitt to be the first name that comes up.

Michael Molinaro, Meggitt
In the event, some business units did not make the go-live dates because they needed extra time to consult with works councils on data privacy.
It took longer than anticipated and, with hindsight, work should have started earlier, he says.
"We made some assumptions as to where Meggitt was in that area, and found out we were not as far along as we thought we were," he admits.
Molinaro says he learned another important lesson. Towards the end of the project, the team scaled back on some the planned process changes, following requests from businesses that were concerned about the number of changes being made in a short time.
That decision caused some difficulties later on, says Molinaro, and with the benefit of hindsight it would have been better not to make these changes.
"Sometimes the best strategy is to rip the band-aid off and allow healing to start," he adds.
Future HR technology goals
Over time, Meggitt plans to use the recruitment marketing capabilities of SuccessFactors to raise the company's profile as an employer of choice.
"If I were to go to Google and type in 'engineering in the UK', we want Meggitt to be the first name that comes up," he says.
The company also plans to develop its analytical capabilities by combining its HR data with production and financial data. This will allow Meggitt to monitor statistics such as productivity, the contribution made by a particular workforce to the business, and key HR performance indicators such as staff turnover and time to fill vacancies.
The company is also looking at linking mobile devices and tablets to the HR system. That could make it easier for employees working on the shop floor who don't have day-to-day access to computers, to keep their HR records up to date.
---
Tips for a successful HR technology project
Win support from senior executives
Having the backing of senior executives for a major HR technology project is essential, says Mike Molinaro, senior vice-president of HR operations at Meggitt.
"Build a good rapport with executives, make sure they understand the project and the roadblocks you are likely to face," he says. "And when resistance comes, executive support is the best way to overcome it."
Develop a strong communications strategy
"It's a matter of communicating clear expectations and holding people accountable for meeting those expectations," says Molinaro.
Meggitt's HR team split the workforce into different stakeholder groups, from senior executives to managers and shop floor workers. They put together tailored communications strategies for each group.
Be prepared to push
Maintaining momentum, even when there is resistance from some parts of the business to taking up new technology, is vital.
"Too often in these types of project, companies and implementers pull back when they should push forward. That is why these projects are delayed," says Molinaro.
Develop a great relationship with suppliers
For 90% of the time, a supplier's support model will be good enough when things go wrong.
But for the 10% of problems that cannot be resolved simply, having a good relationship with your supplier is essential, says Molinaro.
Meggitt signed a contract with SuccessFactors just after it had been bought by SAP, and was expecting some disruption as the acquisition went through.
"We went into it with our eyes open. We understood there would be bumps on the way, but we were big believers in the roadmap and where it would take us. It gave SuccessFactors the realisation that we get it – we don't have unrealistic expectations, but we have high expectations," he says.
---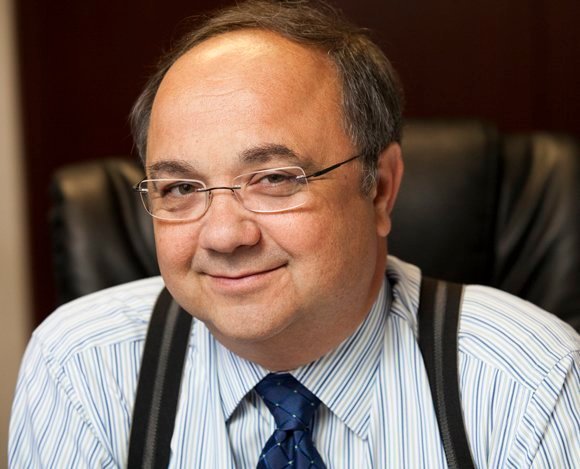 Michael Molinaro, senior vice-president for HR operations at Meggitt, is speaking at the HR Tech Europe in Amsterdam on 23 and 24 October 2014. Computer Weekly readers can register using code M2F1 and receive a two-for-one discount.