BP spends £2m developing apps to train business leaders
BP is scrapping online courses in favour of apps and portals that can deliver bite-sized information and training when it's needed
BP is to scrap online courses in favour of interactive apps as part of a £2m programme to train business leaders more effectively.
The project, dubbed "SatNav for leadership", is designed to make training more effective by giving leaders the advice, information and practice they need, when they need it.
The programme will reduce the time it takes business leaders to become competent in their roles, said Nick Shackleton-Jones, director of online and informal learning at BP.
The apps will be used by BP's 25,000 business leaders and managers.
Leadership transitions
The company is developing a series of five apps and web portals - to be launched by the end of the year - that will provide leaders with support and learning materials at key "transition points" in their careers.
Transitions might include starting at BP for the first time, a first leadership role, becoming a senior leader, or moving to a different department.
Research has shown that employees learn the most at these points, and the training and support they have then has a huge impact on their performance.
Find out more about leadership transitions
"I believe passionately, as do my colleagues, that most of the learning and most of the formative part of people's approach happens at those transition points," said Shackleton-Jones, speaking in advance of a major HR Technology conference.
Computer games
BP is drawing on the techniques used in computer game, to build training apps with high production values, high-quality video and interactive modules.
The company is developing a leadership app that will provide leaders with training and advice as they need it, and will allow participants to set themselves challenges of varying degrees of difficulty to improve their skills.
A simple challenge to improve listening skills might be a challenge to maintain better body posture and make better eye contact during a business conversation. A more advanced challenge might be to plan meetings with other managers and ask them for formal feedback.
The app will also help people identify and connect with other business leaders and subject specialists in the company, to encourage networking.
"If you talk to leaders, they will say most of my learning actually comes from talking to peers. And that takes you in a different direction. You start thinking how we can use digital tools to make people in an organisation more connected," said Shackleton-Jones, in advance of the HR Technology Europe Conference.
Nike FuelBand
Business leaders will also be able to use the leadership app to receive anonymous feedback from their employees on their daily leadership performance.
The idea was inspired by the Nike's FuelBand, which helps people track their exercise and sleep patterns, said Shackleton-Jones.
Read more on HR technology
Nationwide transforms to hybrid HR
Businesses must rethink HR IT as traditional jobs disintegrate
Why HR departments need to hire IT specialists
Human Capital Management and HR technology guide
"We noticed you can do a lot of learning about health and it does not change people's behavior as much as if you give someone a feedback device. So we thought, 'how we could give leaders a similar feedback device so we can see how their score is changing day by day'," he said.
Personal development app
BP is developing another app that will help employees with their personal development. It will allow people to set goals and recommend people they can speak to, articles to read, or tasks they can complete in the workplace.
And combined app and web portal, for new graduate employees, will offer graduate starters practical help, for example, by explaining how to order a laptop or file an expenses claim.
The app will use high-quality videos to answer questions such as, how do I fit in, or what is the culture like here.
Measuring impact
One advantage of using apps is that they have the capability to measure the impact of training on leaders, the team and the business – a problem that has proved difficult for learning and development teams offering traditional forms of training.
"If you build the measures of performance into the learning itself, then you have suddenly got a massive stream of data about how your leaders are performing day to day, where you will see the impact of the learning interventions you introduce, " he says.
No more courses
The leadership project follows BP's decision to scrap all e-learning modules for employee induction and replace them with a dedicated portal for new starters, built around high production values.
The portal, which is used by some 6,000 people a year, is now the most heavily used learning content within BP.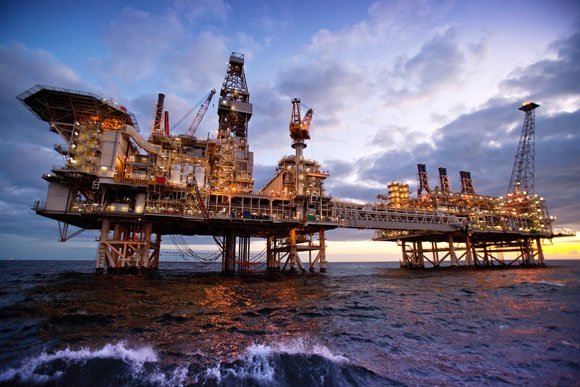 "It showed that you could do something really quite different with online learning, and that did not have to be a miserable, cheap option. It got lots of people really excited," said Shackleton-Jones.
BP is extending the principle to other training programmes across the organisation.
Experience has shown that employees don't have time or the inclination to seek out online learning courses, when they need to solve a problem, said Shackleton-Jones.
" No one goes out and searches for an e-learning course. People go out and search for useful web sites and videos," he said.
Project challenges
BP's learning team spoke to business leaders to ask them what problems they faced, what help they needed, and what were the major hurdles when they started new roles, to develop the new apps.
One of the biggest challenges in the project was the need to find learning suppliers who were able to deliver resources and applications, rather than online courses.
Download in-depth guides
Improve the success of HR systems implementation
HR Technology Key Trends 2014
HR Technology Toolkit
Integrated Talent Management
BP chose digital design agencies to work on the project that had a track-record of building apps that offered a great user experience, and that people loved to use, said Shackleton-Jones.
"We have made things as simple as possible and as accessible as possible, in terms of the visual look and feel. A lot of effort has gone into making them really polished," he said.
The project required careful planning to ensure the privacy and security of individual's data, particularly, as many BP employees are using their own phones and tables to access BP services.
BP has introduced a single sign-on system, for example, to allow employees to access a range the software, which his hosted by Amazon Web Services, using a single password.
Working more closely with IT
The project meant BP's IT department and learning department had to work together more closely.
"When people start talking about portals and apps, it opens up a whole new world of technical conversations, where both parties have to learn to deliver things in new ways," says Shackleton-Jones. "And that is not easy."
---
Nick Shackleton-Jones is speaking at the HR Tech Europe in Amsterdam on 23 and 24 October 2014. Computer Weekly readers can register using code M2F1 and receive a two-for-one discount.