John Lewis and Waitrose move to Google Apps for collaboration
John Lewis and Waitrose have adopted Google Apps for sharing ideas, managing information and receiving real-time updates on the business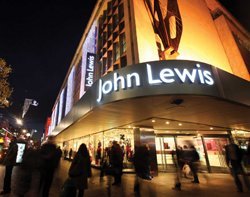 John Lewis and Waitrose have adopted Google Apps for sharing ideas, managing information and receiving real-time updates on the business.
The retail group with around 60,000 users joins Ocado, Travis Perkins and Just Eat who have also adopted Google's cloud collaboration tools.
Both John Lewis and Waitrose are using Google Apps to manage information, including sharing rotas, and to get real-time updates which improve efficiency and customer service.

Download this free guide


How to achieve a healthy, balanced relationship with your ERP provider
Download this e-guide to discover how the pendulum of power is swinging towards to the consumer and why many CIOs are prepared to walk away and re-implement a system using another provider's software rather than put up with aggressive licensing stances.
Announced at Google's annual conference in London today, John Lewis also uses Google Apps to communicate to employees about strategic direction and vision.
Paul Coby, CIO of John Lewis said: "Superior customer service is a cornerstone of John Lewis, but traditionally retail operational and procedural information has been in a paper-based format. This is difficult to access when partners are on the shop floor.
"We rolled out Google Apps for the retail support platform to 30,000 employees in just six weeks, enabling them to access and manage information on the go, in real time and on any device."
Employees can share ideas and suggest ways to improve the business and work environment.
Cheryl Millington, CIO of Waitrose said: "We're just at the start of our Google journey but already apps are making it easier to communicate, collaborate and share ideas, as well as improving business processes."
Read more on Collaboration software and productivity software