European PC sales boosted by Windows 7 upgrades
European PC sales grew faster than expected in the first quarter of 2012 as corporate users started Windows 7 upgrades, according Gartner.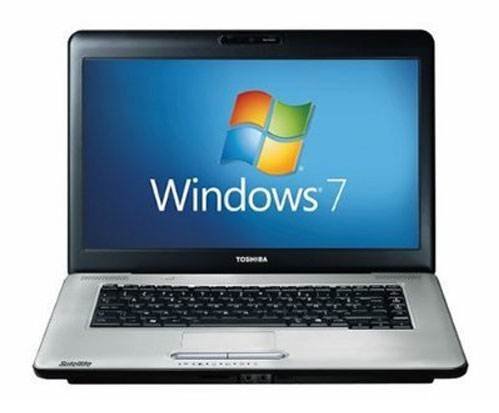 European PC sales grew faster than expected in the first quarter of 2012 as corporate users started Windows 7 upgrades, according to the latest figures from analyst Gartner.

Download this free guide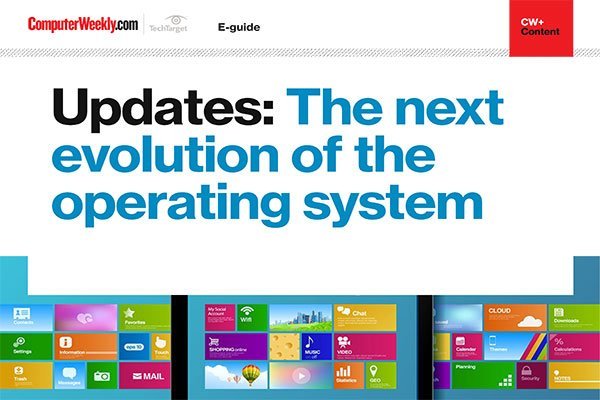 Software Updates: Our latest e-guide is available for your device. Download now?
See how operating systems are evolving with the help of continuous updates and learn about how the Spectre and Meltdown microprocessor flaws have led to improved, more secure processors being released and how Microsoft is evolving its Windows desktop operating system.
By submitting your personal information, you agree that TechTarget and its partners may contact you regarding relevant content, products and special offers.
You also agree that your personal information may be transferred and processed in the United States, and that you have read and agree to the Terms of Use and the Privacy Policy.
But slowing consumer demand for PCs, driving by the popularity of devices such as tablets and smartphones, is having an increasing effect on the market.
PC shipments in Europe, Middle East and Africa (EMEA) rose 6.7% year on year, reaching 28.2 million units during the first three months of the year. Globally, 89 million PCs were shipped, an increase of 1.9% - although that was above Gartner's previous forecast of a 1.2% decline.
"The results were mixed depending on the region, as we saw the EMEA region perform better than expected, while Asia/Pacific performed below expectations, in part because of slow growth in India and China," said Mikako Kitagawa, principal analyst at Gartner.
Gartner research director Ranjit Atwal highlighted Windows upgrades as the driver of the growth in Europe.
"The EMEA PC market grew faster than the worldwide PC market because of solid demand from the professional market as organisations executed long-awaited Windows 7 plans," he said, adding: "The desk-based PC isn't dead yet."
Nonetheless, consumer PC sales were below expectations, particularly in the US, as home users moved to newer form factors such as tablets, affecting the entry-level PC market in particular.
"The consumer segment continued to be a drag on market growth, as PC demand was low," said Kitagawa. "Questions remain on whether low-end systems can attract consumers, as their attention has moved to other devices."
HP maintained its position as the leading PC vendor, both globally and in Europe, increasing its market share worldwide by 3.5% to 17.2% share; and in Europe by 14.6% to 20.5% share.
Gartner warned that PC sales for the rest of 2012 are likely to be affected by buyers waiting for the release of Microsoft's Windows 8 operating system and Intel's Ivy Bridge processor technology.
"The first quarter of 2012 was a transitional period as the PC industry is awaiting two big releases: Intel's Ivy Bridge and Microsoft's Windows 8. Both are expected to be launched this year," said Kitagawa.
"Although these new releases are not expected to stimulate demand as much as the industry hopes, they will affect PC supply so that there will be artificial supply control before and after the product releases. There will be few products rolled out into the market until these major releases have taken place."
Preliminary worldwide PC vendor unit shipment estimates for 1Q12 (Units)
| | | | | | |
| --- | --- | --- | --- | --- | --- |
| Company | 1Q12 Shipments | 1Q12 Market Share (%) | 1Q11 Shipments | 1Q11 Market Share (%) | 1Q12-1Q11 Growth (%) |
| HP | 15,305,413 | 17.2 | 14,785,739 | 16.9 | 3.5 |
| Lenovo | 11,629,510 | 13.1 | 9,075,667 | 10.4 | 28.1 |
| Dell | 9,826,121 | 11.0 | 9,984,358 | 11.4 | -1.6 |
| Acer Group | 9,684,524 | 10.9 | 10,660,254 | 12.2 | -9.2 |
| ASUS | 5,361,994 | 6.0 | 4,420,328 | 5.1 | 21.3 |
| Others | 37,171,419 | 41.8 | 38,357,841 | 43.9 | -3.1 |
| Total | 88,978,981 | 100.0 | 87,284,188 | 100.0 | 1.9 |
Note: Data includes desk-based PCs and mobile PCs, including mini-notebooks but not media tablets such as the iPad. Source: Gartner (April 2012).