UK IT budgets under pressure in 2012
UK IT budgets will remain flat in 2012, a worldwide survey of more than 2,500 IT professionals has revealed.
UK IT budgets will remain flat in 2012, a worldwide survey of more than 2,500 IT professionals has revealed.
The Computer Weekly and Tech Target survey, which had responses from more than 200 UK senior IT professionals, showed that IT spending in Europe has been hit harder by the recession than spending in the US and Asia.
In the UK, 50% of IT professionals said their IT spending would either decrease or remain the same in 2012.
Nearly 40% of UK IT professionals said their organisations are recovering slowly from the downturn, and 30% said they are still struggling.
IT investment
Despite the tough economic conditions, some 38% of IT professionals expected their IT budgets to increase in 2012, with 21% expecting an increase of 5% or more.
"I think what you are seeing now is the realisation from some IT departments that they can't delay spending any more," said Ovum analyst Roy Illsley, commenting on the research findings.
"Some people have really cut back too far, and others realise if they make investments now, that would make them more agile when the upturn comes," he added.
IT supports business growth
The focus for 29% of UK IT departments in 2012 will be to expand IT to support the growth of the business, with business analytics featuring strongly in many organisations' plans.
Around a quarter will concentrate their spending in a few key areas of IT, while 19% aim to reduce business costs by automating business processes.
Some 15% of IT departments have the more modest ambition of maintaining their service levels despite a flat budget, while 14% will focus on reducing their IT spending.
Windows 7
The research showed that migration from Windows XP to Windows 7 will feature prominently in IT departments' plans this year, as Microsoft winds down support of XP.
Businesses are expected to take advantage of the move to Windows 7 to replace traditional desktops with virtual desktops and virtual applications.
The move will make it easier to manage the growing number of mobile and consumer devices used at work.
Server virtualisation, business intelligence, disaster recovery and data protection also feature strongly in UK IT departments' plans this year.
Businesses are investing in analytics technology to mine data, helping them grow the business and build stronger relationships with their customers, despite difficult trading conditions.
"People are looking at how they can use all the information they have got to glean the nuggets that will allow them to grow and survive in this difficult time," said Illsley.
Business continuity planning and disaster recovery has assumed a higher profile for many organisations following natural disasters in Japan, the Philippines, Thailand and the US in 2011.
Cloud is a lower priority
Although the popularity of cloud computing is growing, it was only a high priority for 30% of the IT professionals surveyed, and a medium priority for 50%.
Commenting on the results, Gartner analyst Dave Aron said CIOs' attitudes towards cloud had changed over the past year. They no longer regard cloud as supplier hype, he said.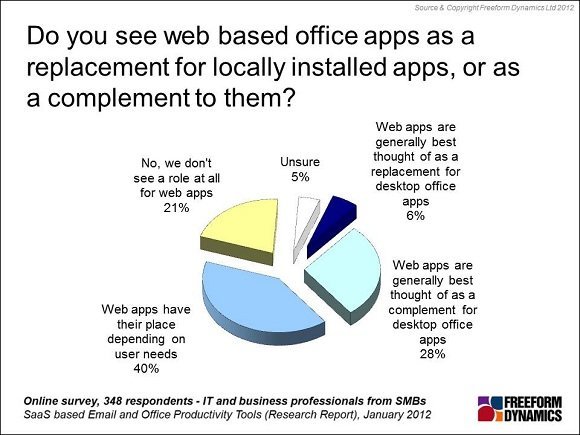 ---
Click here for more coverage of TechTarget's 2012 IT priorities research