Danwood enjoying apprentice experience
Halfway through a year-long apprentice programme t5he experience is a positive one for print management specialist Danwood
Danwood is at the half way point of its apprenticeship scheme and the channel player is enjoying the experience and could well roll out more activities in the future.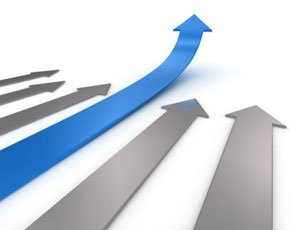 The print management specialist brought ten apprentices aged between 16-24 on board last October and started to train them up to become software engineers.

The ten have been working alongside Danwood engineers at the firm's various locations in Birmingham, Manchester, Lincoln and London.

Working in conjunction with ESTIO Training the apprentices are put through a 12 month programme that provides them with the skills they need to carve out a career in the IT industry.

Over the course of the year the apprentices will gain the Advanced Apprenticeship for IT, Software, Web and Telecoms Professionals, Level 3 Diploma in Professional Competence for IT and Telecoms Professionals, the BTEC Level 3 Extended Diploma in ICT Systems and Principles, and Functional skills, Maths L2, English L2 and ICT L2.

Currently the apprentices are going through the process of gaining their CompTIA A+ certifications.

Beth Rose, technical training manager at Danwood, said that this was the first batch of apprentices it had introduced on the engineering side and it had been impressed with the candidates and was looking to extend the scheme.

"We are certainly looking into it," she added that it was a good way of getting the next generation of IT specialists on-board with Danwood at an early stage in their careers.

Once the ten apprentices have completed the year's course they move into the position of being trainee engineers and will continue their training at Danwood.

"They will continue and we know that they will still need to go out with their mentors and we will be supporting them as they become trainee engineers going out on the road," she said.

Rose said that engineers had mentored the youngsters and it had been a two-way process with some of the ideas from the school leavers having an impact on existing staffers.

"It gets the engineers thinking about their career paths and training and what they would like to do next," she added that some were also considering doing the CompTIA A+ accreditation.