BI market posing reseller challenges
Selling business intelligence is not just about the technology with the channel advised to consider some company politics before making the sales pitch
Resellers specialising in business intelligence face a challenge navigating the different demands of customers looking for solutions that can deliver to data analysts and casual users.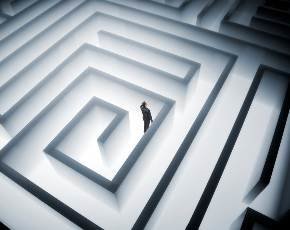 With the technology getting to the point where real-time data analysis can provide data to forms looking to ensure they get maximum sales and make the right investments the stumbling block could be a cultural and political one for channel players trying to boost their BI sales.
Not only are their differences between 'power users' that want to mine the data and use the high-level functionality offered by BI applications and the 'casual users' that simply want to exploit the information, but there are are also splits at an enterprise and departmental level.
"It is about making that predictive analytics available to the user and making sure that not just the casual user, and not just the power user, but everyone right at the very edges of the business can get that analysis," said John Sands, product sales enablement manager at QlikTech.
Mike Hallett, alliances and channels director at Oracle, said that company culture was a factor in influencing just where a reseller might make a successful BI pitch.
"Technology is perhaps not the main issue here and it is more about good collaboration between the IT and the business departmental customer," he said.
"There may be some reluctance, because of security, to open up some data across the enterprise and there may also be challenges for the casual user to understand all the data they are looking at," he added.
Edward Smith, technical director at Intuitive Business Intelligence, said that resellers were in the prime position to help customers develop a coherent BI strategy.
"The VAR often has the knowledge of the transactional system, and it is possible with some of the latest available technologies they could supply their customers with tools and data to do BI. The time is coming when the channel can catch up and take a lead on BI initiatives," he said.
For more coverage of the issues in the BI market read the full transcript of the MicroScope BI roundtable in the July ezine.
Read more on Business Intelligence Tools and Services