SCC signals it could acquire again as revenues grow
SCC's CEO has indicated that it could acquire in the managed services area as it reported strong revenue growth for its latest fiscal year
SCC has has reported strong results for its latest fiscal year and indicated that it is prepared to continue to acquire as it looks to extend the managed services side of its business.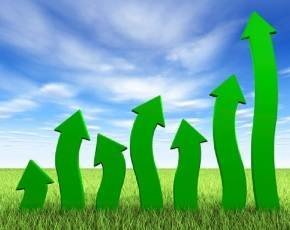 The privately owned channel player, that is part of the Rigby Group, reported a 9.5% increase in revenues to £1.74bn for the year ended March 2014 with a 13% improvement in the UK to £751m, with product sales climbing by 13%, services was up by 12%.
James Rigby, SCC CEO, said that there was growth in all three parts of its business with the product side continuing to grow and its services and managed services and there were positive signs that customers were starting to invest in IT and the market was improving.
He said the business had seen the benefits follow its investments over the last three to four years in data centres with its mid market customers starting to use them in greater numbers and it had also shown its ambitions to provide a wide managed services portfolio with the print services player M2 in February.
Rigby added that it would be prepared to acquire again but it had to be business that provided a recurring revenue and operated in specific areas where it wanted to add depth.
"Acquisitions have to have a recurring nature to our income stream and bring us capability we don't have already," he said the M2 deal had fitted that description because it did not have a strong presence in print management. "Other areas include networking and security where we might do the same."
Rigby said that although datacentre and cloud growth was up year-by-year by 69% and it had seen a positive Windows XP effect in its professional services business as users looked for help migrating off the OS product sales remained very important.
He added that the recovery in the market that it had witnessed since last October was continuing to gain momentum and, "we are set fair for a good year in the channel this year", he said as the economic recovery continued to gather speed.
Read more on Managed IT Services