Amazon follows Google with cloud price cuts
Just a day after Google announced price cuts to its cloud services its rival Amazon has followed
No sooner had Google announced that prices for the cloud were too high than its great rival Amazon followed in its wake and also started slapping sale stickers on the prices users will pay for access to its hosted platform.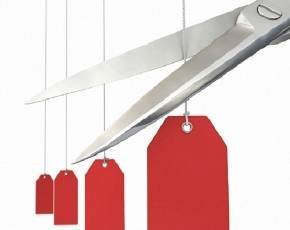 The Amazon price cuts come hard on the heels of the decision by Google yesterday to try to introduce Moore's Law into the cloud and pass onto users some of the reductions in infrastructure that have happened in the hardware world in the last few years.
Amazon Web Services announced price cuts of up to 61% at its own web services summit with cuts of varying degrees across its S3 object-storage service, its EC2 compute services and its rational database service.
Andy Jassy, senior vice president, Amazon Web Services, said that users should expect the firm to roll out price cuts periodically in the years to come as it also started to pass on reductions to customers.
The main beneficiary of the price war, which has also included Microsoft Azure services, is the customer with the latest developments having the potential to stir up more demand for public cloud.