Daisy puts BlackBerry on pole position with F1 promo
Daisy Distribution has launched a mobility channel promotion in a bid to boost sales of BlackBerry BB10 devices, with a trip to the Abu Dhabi Formula One Grand Prix up for grabs
Airtime and mobility distributor Daisy Distribution is offering one of its resellers the chance to win a trip to the Abu Dhabi Formula One Grand Prix after teaming up with BlackBerry to run a new mobile sales promotion.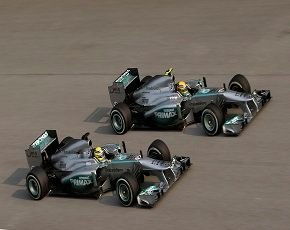 Daisy partners can earn tickets for the F1 draw through purchasing BlackBerry BB10 devices – Q10, Z10 and Q5 models – from 20 August to 26 September.
The promotion covers handsets across all UK networks, as well as SIM-free devices, regardless of whether or not the handset is ultimately connected through Daisy. It is open to all existing Daisy Distribution partners, including those acquired through the purchase of MoCo.
The winning reseller will receive four nights five star accommodation; three day hospitality race access, including after-party entry; a team gift pack; and passes to nearby theme parks.
This elite package comes as a result of BlackBerry's position as Mobile Computing Partner of the Mercedes AMG Petronas Formula One team.
IT in Formula One
Lotus F1 switches gears, plans hybrid storage cloud
Entering partners will have to complete online BB10 eLearning modules in order to take part.
The promotion comes as BlackBerry sales continue to stagnate, with the troubled smartphone company currently considering a sale or break-up in the face of collapsing profits. This is in spite of a largely positive reception for the new BB10 smartphone OS from the industry at large.
"We are delighted that our status of BlackBerry Strategic Partner allows us to offer this type of 'money can't buy' experience exclusively to our partner base. And not only are we able to treat one of our partners to this fantastic prize, but through this promotion we can raise further awareness of the BB10 range and hopefully increase sales of these handsets as a result," said Daisy Distribution marketing director Julien Parven.