Blue Coat: partners buy in to strategic shift
Two months after it bought Solera Networks and refreshed its technological strategy, Blue Coat claims its revitalised channel is benefiting from its new messaging
Taking the decision to reposition security as a positive business enabler as opposed to a negative, preventative barrier seems to be paying off for Blue Coat, according to channel management.
The vendor changed its tune back in May 2013 at the same time as it acquired big data security outfit Solera Networks, saying it had recognised that it needed to change its approach to the security market in response to the sector's rapid and constant evolution.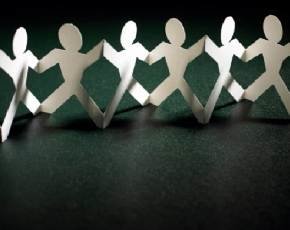 Pat Dunne, Blue Coat EMEA channel director, told MicroScope that the move had given partners a clearer view of where the business and industry was headed.
"Some of our partners have already been using this messaging and so I think they were very pleased to hear us make that positive angle our flagship discussion for our communications with them," he explained.
"We've had so many years of security being about fear, uncertainty and doubt, that it's a great relief for resellers to have something more positive to talk about.
"For end-users, as you go further up the chain, business managers like the message. Individual security managers are, I guess, more cautious about it because it's their job to be, but I think they can see the benefits as well because they can be seen themselves in a different light," said Dunne.
Blue Coat also claims that since cutting the dead wood out of its partner programme last summer – in a move that ultimately saw 35% of UK Premier Partners demoted – its remaining resellers were seeing a more significant opportunity with the vendor.
Dunne said the firm had added more channel resources at the same time as wielding the axe, meaning that the remaining resellers on the programme could expect to see significantly more engagement.
Further reading
Spear phishing, manpower drive Chinese APTs, says researcher at RSA 2013
Conducting APT detection when Elirks, other backdoors hide traffic
Dunne was speaking as Blue Coat and Solera unveiled their new ThreatBLADE product, unifying threat intelligence, big data security analytics and security visibility technology from both vendors to "capture and see every packet, file and flow going on and off the network to gain more insightful intelligence," according to John Vecchi, former Solera marketing veep and now in charge of product marketing strategy at Blue Coat.
According to the company blurb, "ThreatBLADES add advanced threat protection to the Solera Security Analytics Platform by providing the real-time security intelligence and automated threat discovery needed to detect indicators of compromise and the tactics, techniques and procedures used in today's advanced targeted attacks.
"The extensible nature of the software-based ThreatBLADES provides a dynamic architecture for proactive detection, faster time-to-response, ongoing fortification of security defences and greater ability to minimise the impact of security events and breaches," the company claims.
Vecchi said that for the channel this offered a clear opportunity to offer a more complete solution and services wrap, adding that Blue Coat and Solera's open and interoperable platform means resellers can " walk into an existing customer and talk about making their existing security tools more context aware and, in fact, better."
---
Image credit: Creatas