Sage adds more SME, midmarket cloud options for channel
Latest version of Sage 200 billed as response to midmarket customer demand for cloud ERP
Sage has unveiled the latest version of its Sage 200 product, rebuilt on Microsoft's Windows Azure cloud platform to give the channel a chance to shepherd more SME customers into the world of cloud ERP software.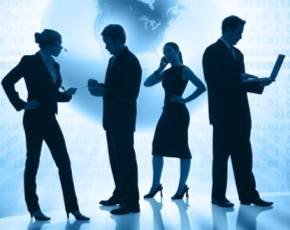 Sage claims the latest release incorporates feedback from over 400 customers, and while the popular 200 ERP package will still be available as an on-premise option, Sage talked up the various benefits of the cloud version that it sees, such as the ability to offer more flexible payment models to customers, increased customisability, and mobility options to take account of BYOD deployments.
It has also included options allowing partners to transition on-premise customers to the cloud version in minutes, should they change their minds, according to Sage CIO Stuart Lynn.
"I think the most interesting piece of this for our business partners is that we've given them a very slick way to get to the cloud," said Lynn.
"We've transitioned the product whilst maintaining the rich user experience that the old desktop version supplied," he added.
Carl Maher, co-director at Sage partner Innov8, said the release "opened up a different avenue in terms of the audience that we talk to".
"We're now talking to a different type of audience, such as start-ups who want low-cost, easy deployments, for example," added Maher.
Innov8 is one of a number of business partners that have already signed up to get things moving, Northern Ireland-based MCS and Tyneside-based TSG being two of the others.
TSG COO Steve Cox said: "Cloud-based ERP will offer tangible benefits for those with a distributed workforce or where the business is reliant on a highly mobile team…. We're confident that customers will be impressed by the flexibility and functionality."
Read more on Enterprise Resource Management (ERP) Services