C2000 kicks off education campaign
With the key buying period in the education market kicking off Computer 2000's public sector unit has launched a campaign to drive growth in that market
Computer 2000 is aiming to hit the key buying time for the education market over the next few months with a concerted campaign being masterminded by the distributor's public sector team.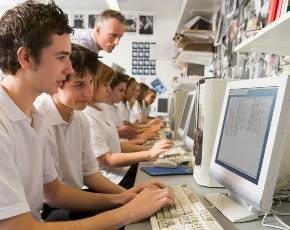 The distributor has identified the public sector as one of its key growth areas and ran a similar campaign last year that is timed to coincide with the end of term and the key period of technology spending in schools and colleges.
Cathi Low, director of public sector at Computer 2000, said that the experiences it gained last year showed that there is growth in the market, which challenges those that view the public sector as being in the doldrums.
"Our campaign last year generated solid growth during the peak buying period and we plan to emulate and build on that success this year. There are multiple opportunities right across the sector – around upgrades, new wireless technologies and the latest interactive and infrastructure solutions. We'll be aiming to drive new business for partners in all these areas, supporting them with special bids and quotations from key vendor partners," she said.
The distie is backing up the campaign with virtual resources, lead generation and support for resellers building quotations and taking advantage of specific education offers from vendors.