Ancoris takes on Microsoft in a battle of apps
In a bid to persuade more companies to adopt Google cloud applications, cloud services provider Ancoris has partnered with SoftWatch to monitor actual usage of Microsoft Office via its assessment service
In a bid to persuade more companies to adopt Google cloud applications, cloud services provider Ancoris has partnered with SoftWatch to monitor actual usage of Microsoft Office, via its assessment service.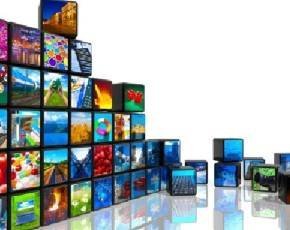 Ancoris believes that many users of Microsoft Office are only 'light' users and as such companies could benefit by switching to Google cloud applications.
Moshe Kozlovski, CEO of SoftWatch, said that a benchmark of over 100,000 Microsoft Office users revealed that actual usage is indeed quite light and by switching to Google apps organisations could significantly reduce spending on Microsoft licensing.
The assessment service, CloudIT Assessment from Softwatch, will be used by Ancoris to provide users with detailed ROI on Microsoft Office usage.
David McLeman, managing director, Ancoris claims: "Google Apps for Business is already changing the way companies work, but we believe this partnership will provide invaluable data for organisations considering the adoption of cloud based applications and wanting to determine the full potential ROI of a cloud migration".
The assessment service is designed to reveal the actual extent of Microsoft usage and identify those areas where it is underused. As such, Ancoris, classifies three types of users: heavy users using Microsoft Word, Excel, Powerpoint, Outlook who probably need to retain full MS Office licenses or need specific training to adopt Google Apps, light users or view only users - who can easily migrate to Google Apps and non-users of MS Office whose Office software can be removed.
Softwatch says its Cloud IT Assessment service is a secure, simple to deploy SaaS service which provides data within days. A six week assessment period provides a comprehensive and inexpensive snapshot of the client's user base.
Ancoris aims to use the partnership with Softwatch to provide facts about Microsoft Office usage and in the process provide clients with the confidence to make informed decision about the benefits of Google apps.
Read more on Software-as-a-Service (SaaS) Applications