Redstone spins out managed services business
Barely five months after it acquired the managed services business of fallen rival Maxima, Redstone has announced plans to spin out the business unit into a new company to be named Redcentric
Barely five months after it acquired the managed services business of fallen rival Maxima, Redstone has announced plans to spin out the business unit into a new company to be named Redcentric, saying the market does not "fully value" its current proposition.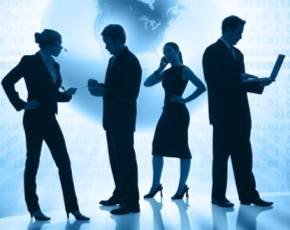 On buying Maxima's Managed Services, Infrastructure and Applications (MSIA) business last September, Redstone said it planned to evolve towards becoming a "leading provider of network-based end-to-end managed services and technology and infrastructure solutions".
In a signal of this intent, it elevated former Maxima boss Fraser Fisher to the post of managing director.
However the firm's board has now decided that its interests are better served by demerging the Network-Based Managed Services business, Redcentric, from the lower-margin core Infrastructure Solutions Business, which will be retained as Redstone.
The board said that similar managed services business had historically commanded a valuation with a higher price to earnings ratio than Redstone's, and as a result the two divisions were less likely to maximise their performance potential if they stuck together.
More on Redstone
A demerger, it said, would allow both firms to pursue their strategic objectives independently, with more control and focus devolved to their individual management teams, although both firms will continue to hold a number of directors, including chief exec Tony Weaver and CFO Peter Hallett, in common.
"It is clear that the Group now has a valuable Network-Based Managed Services Business that has the key attributes of a business that should be valued more highly," said Redstone chairman Richard Ramsay. "Our Infrastructure Solutions Business continues to win mandates from blue chip organisations and is a well-established and profitable business."
Redstone expects the split to be done and dusted by early April, at which point Redcentric will obtain its own listing on AIM.