Phoenix claims UK first with cloud-to-cloud backup service
Phoenix IT Group has launched the UK's first cloud-to-cloud backup service to the local market, targeting Salesforce customers
Phoenix IT Group has launched the UK's first cloud-to-cloud backup service to the local market, targeting Salesforce customers.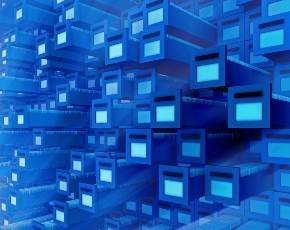 Its new service takes on responsibility for backing up Salesforce users' cloud data to a secure data store, and allows them to dictate the exact Ts&Cs of their backup criteria, down to granularity, regularity, retention rates and encryption.
Traditionally, said Phoenix, customers have backed off control of their data to cloud service providers, leaving them at a distinct disadvantage – it estimates the minimum cost of a data recovery to be around $10,000 (£6,400) – in the event of a disruption.
"The cloud model does not lend itself to individual contracts and variable Ts&Cs," explained Phoenix MD of business continuity, Mike Osborne, "so end-users have previously had to sacrifice the option of flexible and fast backup. That's find for non-core systems but presents a major problem for hosting critical line-of-business applications in the cloud."
Osborne billed the new offering as a natural extension of Phoenix's existing capabilities. "[This] is the only current way of making individually-tailored, quickly-restored backup economical to service providers and to their customers," he said.