ComputerLinks signs up SDN specialist Arista Networks
ComputerLinks has made moves to increase the data centre services it offers resellers by signing up software defined networking specialist Arista Networks
ComputerLinks has started the year carrying on where it left off in 2012 strengthening its portfolio to offer resellers next generation data centre products and services signing a deal with Arista Networks.
Arista specialises in software defined networking (SDN), a market tipped by analysts to grow significantly over the next couple of years, and also offers ethernet switching solutions.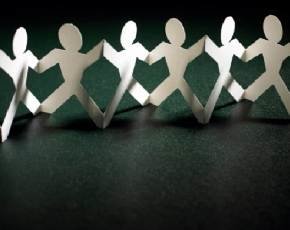 The appeal of SDN is that it helps customers reduce costs running data centres and cloud infrastructures using small footprint and low power consumption options.
"We selected Arista Networks as the company is at the forefront of SDN and high performance switching," said David Ellis, director of new technology and services at ComputerLinks.
"We believe that the adoption of SDN will be a key trend for 2013, because it can reduce costs and the data centre's reliance on complex intelligent hardware switches. This will help our channel partners to prepare their data centre and cloud provider customers for new challenges such as the impact of big data," he added.
Arista launched its A-Plus partner programme back in November to encourage more resellers to get involved with the technology and Dave Watkins, managing director EMEA at the vendor, said that SDN technology was no longer confined to early adopters and niche segments of the market.
He said that the technology now had a, "much broader appeal to any organisation that relies on its data centre", and as a result it made sense to appoint a distributor to help meet that growing market demand.
Read more on Network Infrastructure Solutions and Services