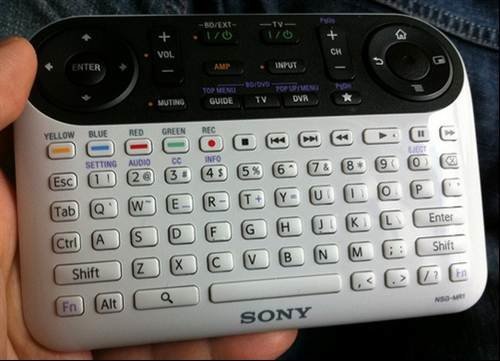 Remote control - The future of TV for consumers and businesses
Alongside recognition software, we'll see a dramatic change to the remote control. You'll find a keyboard and mousepad added to the traditional rectangle and possibly Wii-like gesture control.

This again brings the PC into the living room and means business will be easier and more convenient, with the keyboard making e-mail and work easier.
In ninety years, the only changes that the home television has witnessed is colour, HD and becoming slimmer. Now we're about to see some major additions to the tube in the next few years for both consumers and businesses. This photo story looks at what they are.
View All Photo Stories