WavebreakMediaMicro - Fotolia
The National Holocaust Centre uses public cloud for digital preservation project
The National Holocaust Centre and Museum (NHCM) turns to public cloud provider Datacentred to help preserve stories of World War II survivors
The National Holocaust Centre and Museum (NHCM) in Nottinghamshire is using the public cloud to digitally preserve the voices and stories of World War II genocide survivors for future generations.

Download this free guide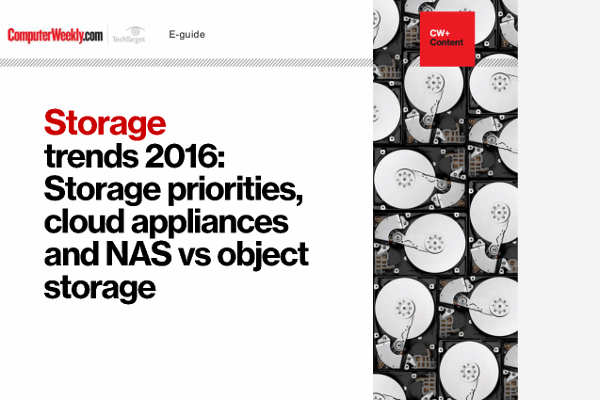 Storage trends 2016: Storage priorities, cloud appliances and NAS vs object storage
Our guide to the latest shifts in the Storage to-do list for IT departments, cloud appliance providers, and what to do with large volumes of unstructured data
By submitting your email address, you agree to receive emails regarding relevant topic offers from TechTarget and its partners. You can withdraw your consent at any time. Contact TechTarget at 275 Grove Street, Newton, MA.
You also agree that your personal information may be transferred and processed in the United States, and that you have read and agree to the Terms of Use and the Privacy Policy.

The NHCM serves as a memorial site for the millions of victims who lost their lives under Adolf Hitler's Nazi regime, and also aims to educate visitors about the causes and consequences of genocide.
As part of this work, the organisation is in the process of recording the stories of individuals who survived in high definition 3D, so their knowledge, experiences and stories can been preserved for the future.
"Currently, Holocaust survivors share their stories and testimonies with children at the centre every week. But every year, as the survivors diminish in number, with them pass away their unique stories and the personal conversations," the organisation said in a statement.
The interviews will also be used as part of the NHCM's interactive Holocaust survivor testimony project, which is due to launch later in 2016.
The initiative aims to use digital technologies to preserve the stories and answers of survivors to hundreds of frequently asked questions about the Holocaust.
This is so that, in the years to come, visitors will be able to have their questions about the Holocaust answered in near real-time by the survivors.
To make this possible, 10 interviews – equating to 80TB of data – were recorded and will be stored on DataCentred's open source public cloud platform indefinitely. For resiliency purposes, three versions of this data will be stored.
Read more about digital preservation
Phil Lyons, CEO of NHCM, described the initiative as one of the most important heritage projects the museum has ever undertaken.
"It will mean visitors continue to learn about the Holocaust directly from those who lived through it. To make this a reality, we need a robust and highly dependable platform to ensure that this unique archive is protected," said Lyons.
"Thanks to funding from our donors and benefactors, we are able to store vast quantities of footage and protect this precious resource for the benefit of future generations. Survivor stories and testimonies of survivors will be preserved in perpetuity."
Mike Kelly, CEO of DataCentred, added: "Technology allows us to do so much more with data, and its role in hugely important projects such as this enable the preservation of history for the education of current and future generations in a way that was never before possible."
Read more on Cloud storage