Raytheon wins £224m from Home Office over e-Borders cancellation
Tribunal says Home Office unlawfully terminated a contract with Raytheon Systems Limited over its e-Borders programme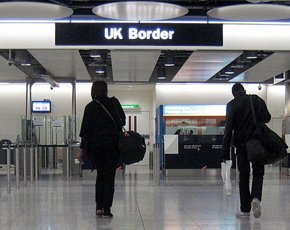 A tribunal has found the Home Office unlawfully terminated a contract with Raytheon Systems Limited (RSL) over its e-Borders programme.
The US defence contractor has won over £220m in damages, after the Home Office terminated a contract to supply an immigration computer system for the UK Border Agency in 2010.

Download this free guide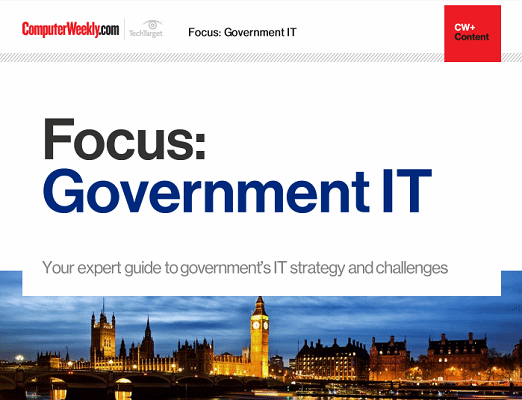 Government IT in post-Brexit Britain
Get an expert look at the government's ideas for a prosperous post-Brexit Britain as well as its ambitious 5G strategy. Features an interview with Sarah Wilkinson, chief data, digital and technology officer at the Home Office.
By submitting your personal information, you agree that TechTarget and its partners may contact you regarding relevant content, products and special offers.
You also agree that your personal information may be transferred and processed in the United States, and that you have read and agree to the Terms of Use and the Privacy Policy.
The government decided to sack Raytheon four years ago after it had serious concerns about the running of the £750m e-Borders contract, which had been seriously delayed.
The e-Borders programme was first commissioned in 2003 to improve the use of information to track people moving in and out of the UK's borders. The aim was to conduct checks on travellers at the point of embarkation to the UK rather than on arrival in the country.
A pilot project called Semaphore was delivered by IBM in 2004, and was due to be replaced by the Raytheon-led Trusted Borders consortium. But that deal was cancelled in July 2010 due to continued delays in delivering key milestones.
In 2011, the supplier began legal proceedings to sue the UK government for £500m. The Arbitration Tribunal's ruling concluded that RSL delivered substantial capabilities to the UK Home Office under the e-Borders program.
The £224m in damages ordered to be paid to Raytheon were broken down in a letter written by the Home Secretary, Theresa May *:
£49,980,807 for damages
£9,600,851 for disputed contract change notices
£126,013,801 for the IT assets created by Raytheon between 2007 and 2010
£38,000,000 in interest payments
But a statement from Raytheon claims that the monetary relief would be in the region of £185m. The statement also said that the Home Office had "wrongfully retained the £50m it had drawn on RSL letters of credit in April 2011", but it is not clear whether this amount is part of the wider damages of £185m. Raytheon told Computer Weekly it couldn't comment any further at this time.
Meanwhile, minister for immigration and security, James Brokenshire, said that the government stands by its decision to end the e-Borders contract with Raytheon, calling it "a mess." The government is also considering further legal options after hearing the conclusions of the tribunal.
"Key milestones had been missed and parts of the programme were running at least a year late. The contract, signed in 2007, had already cost the taxpayer £259.3 million and yet wasn't delivering," he said.
"The government has already taken several steps to make sure this situation should not happen again. The failing UK Border Agency has been brought back into the Home Office and split into three separate commands which are directly accountable to ministers.
"Since 2010, the government has adopted a new approach, to reduce and spread the risk in IT projects costing more than £100m. Rather than having one big contract, projects are built up using a group of smaller agreements, reducing the risk exposure arising from failure in a specific contract.
Brokenshire said that the Home Office has today also asked the National Audit Office to conduct a full review of e-Borders from its inception.
A statement on Raytheon's website said the supplier remains "committed to partnering with the UK government on key defence, national security and commercial pursuits."
Yet-another troubled IT project
The government only formally ended the e-Borders programme earlier this year, four years after it was cancelled. But its intended functions have been incorporated into the Border System Programme (BSP) project to secure the UK's borders.
A report into e-Borders last year by John Vine, the independent chief inspector of borders and immigration, suggested a new supplier was to be chosen by the end of the year, but no public announcements have been made.
As a result, e-Borders is still using two systems – Semaphore and Warnings Index – known to contain "critical system vulnerabilities", according to Vine's report. The Warnings Index database itself is understood to be about 15 years' old, and its supplier, Fujitsu, has been in discussions with the government over its future.
The current systems do not support additional functions promised by the government, such as exit checks, which are needed to track people moving in and out of the country.
Brokenshire recently said BSP is now taking a new approach and aims to deliver key functionality by March 2015.
"By March 2015 the Border Systems Programme aims to: complete resilience of all current business critical systems; develop replacement primary border security systems; provide additional capability to support commitments on exit checks; establish a programme for the next generation of radiological and nuclear detection (Cyclamen); continue the implementation of second generation e-Gates across the estate; develop and implement new freight targeting capability for sea containers; establish contracts to purchase new detection equipment; continue to assure live operations of existing systems."
* This article was updated at 17:15 on the day of publication to reflect the total figures owed to Raytheon detailed in the Home Secretary's letter.
Read more on IT for government and public sector