Brian Jackson - Fotolia
'Complacent' Home Office failed to take responsibility for e-Borders problems
The Public Accounts Committee (PAC) criticises the Home Office for allowing the e-Borders programme to run eight years late and £500m over budget
MPs labelled the Home Office "complacent" and criticised it for failing to take responsibility over the e-Borders programme, which is running eight years late and half a billion pounds over budget.

Download this free guide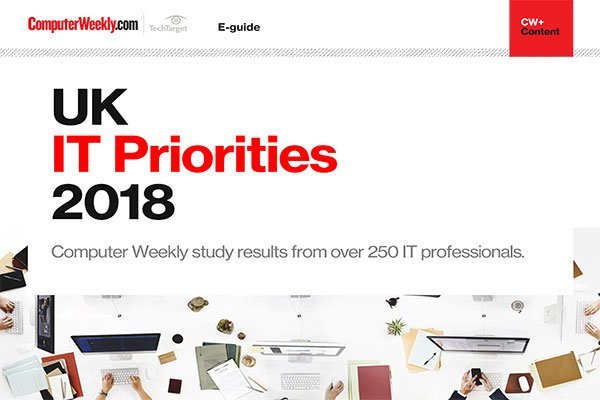 UK IT Priorities 2018 survey results
Download this e-guide to discover the results of our 2018 UK IT Priorities survey, where IT leaders shared with us what they are going to be investing in over the coming 12 months.
By submitting your personal information, you agree that TechTarget and its partners may contact you regarding relevant content, products and special offers.
You also agree that your personal information may be transferred and processed in the United States, and that you have read and agree to the Terms of Use and the Privacy Policy.
The project – to introduce IT systems to secure the UK's borders – was due to be completed in 2011 at a budget of £600m, but it will be at least 2019 before the technology goes live, at an estimated cost of £1.1bn.
In a report by the Public Accounts Committee (PAC), MPs said a track record of seven previous warnings about the programme from the government's Major Projects Authority left them unsure whether even the latest targets will be achieved.
"The department's complacency about progress to date increases our concerns about whether the programme will be completed by 2019 as the department now promises – and whether tangible benefits for border security, transport carriers and passengers will result," said the PAC report.
"The aims of the e-Borders and successor programmes will be delivered at least eight years late and cost significantly more than expected, but no-one has accepted responsibility for this."
The e-Borders programme aimed to improve the use of information to track people moving across UK borders by conducting checks on travellers at the beginning of their travels to the UK, rather than on arrival.
The programme was launched in 2003. In 2004, IBM delivered a pilot project called Semaphore, which would run until a supplier was selected for the advanced border control and security programme.
Read more about e-Borders
Troubled progress with Raytheon
In 2007, the Home Office awarded a £750m contract to defence company Raytheon to lead a consortium developing and implementing the programme. However, due to serious concerns about the running of the much-delayed project, the government sacked Raytheon in 2010.
In 2011, Raytheon began legal proceedings to sue the UK government for £500m. In 2014, the US defence contractor won £224m in damages. The Home Office successfully appealed the decision, which Raytheon subsequently planned to appeal, but in March 2015, the government agreed to pay £150m to settle the dispute.
From 2003 to 2015, the programme spend totalled "at least £830m", with the Home Office planning to spend another £275m on the successor programme, due to be completed in 2019, according to the National Audit Office.
"This report reveals a history of poor management and a worrying complacency about its impact on taxpayers," said PAC chair Meg Hillier, MP for Hackney South and Shoreditch.
PAC orders Home Office report
"It is accepted that successful completion of this project is essential to the security of our international borders. Yet the original target date has long passed and we are still at least three years away from delivery. The stop, start approach has cost the taxpayer dear," Hillier said.
"I am careful to say 'at least' three years from delivery because we are not convinced warnings about the progress of this project have been treated with sufficient gravity, nor that sufficient action has been taken to prevent a repeat of past problems."
The PAC report called on the Home Office to set out what it expects to deliver in 2016, who will be responsible for delivering it, and report back in January 2017 on what has been achieved.
"If the Home Office is to complete this project before the decade is out then it must get its house in order now – starting by setting out exactly what it expects to achieve this year, and who will be held to account for it," said Hillier.
Read more on IT for government and public sector